The demand for boosters has steadily increased, says a local pharmacist
Written by Mariella Miller on January 11, 2022
The demand for boosters has steadily increased, says a local pharmacist
By Brittany Sweeney
January 11, 2022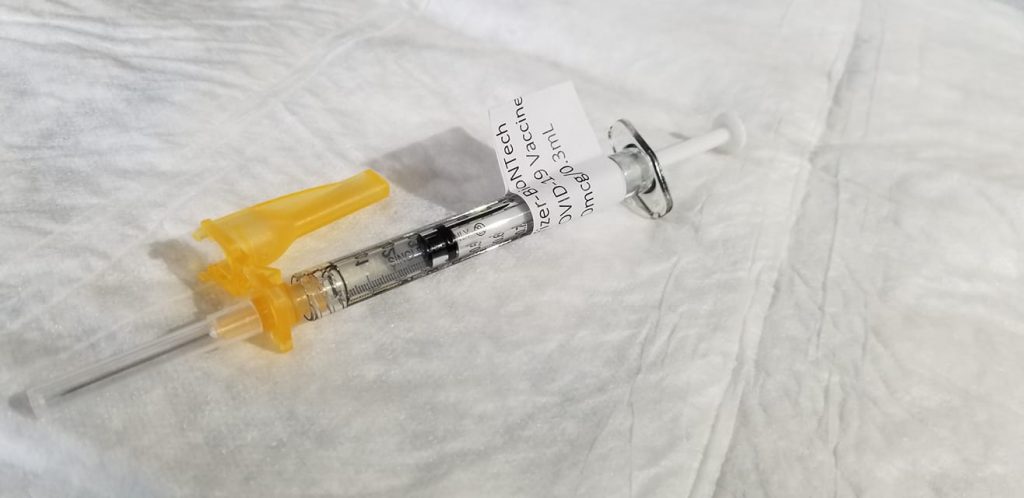 COVID-19 cases are up and so are the number of people looking for a vaccine booster.
One Lehigh Valley pharmacist says shots are available, but it's best to plan ahead and make an appointment.
Pharmacist Vince Hartzell, who runs Hartzell's Pharmacy in Catasauqua, said the demand for COVID booster shots has been going up since Thanksgiving and isn't letting up.
His shop has vaccines and boosters available for walk-ins and appointments, but he said the best way to guarantee a shot is for people to plan ahead.
"We do ask people to sign up online, to cut down on the phone calls coming into staff, but we do have two care coordinators on staff that are more than willing to help individuals that don't have access to the internet, or maybe aren't the best at navigating that process," he said.
Hartzell said he has not seen the same demand for the pediatric dose, but he has seen a large increase in the number of kids and adults coming in for a COVID test.
Results usually take 48 hours but because of the volume of tests, results are taking 3 to 4 days to get back, he said.
Sign up for our WLVR weekly newsletter to stay up to date with the latest news from the Lehigh Valley and across Pennsylvania.
---