'Color Outside the Lines' addresses racial disparities and inequities in the BIPOC community
Written by Mariella Miller on February 3, 2022
'Color Outside the Lines' addresses racial disparities and inequities in the BIPOC community
By Tyler Pratt
February 3, 2022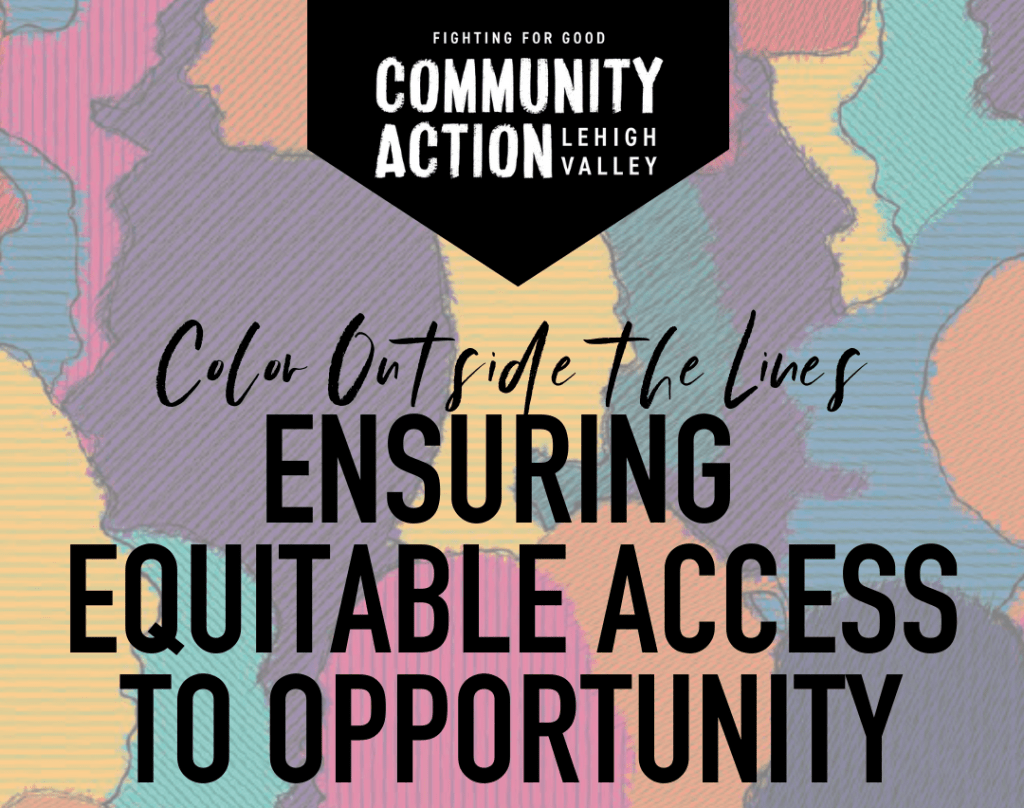 Years of conversations about racial inequities in the Lehigh Valley have led to a new initiative aimed at changing them.
Community Action Lehigh Valley (CALV) launched "Color Outside the Lines" Wednesday with the goal of improving the quality of life for people of color and other underserved communities.
It started an initiative of CALV's Racial and Ethnic Justice Committee with a series of discussions between a handful of community leaders in 2018.
"We must talk to one another in order to lessen the great divide of racism and hatred that's made one race of culture indifferent to the feelings of another," said Dawn Godshall, CALV executive director, "Conversations about race require that everyone sit at the table to talk. A conversation is only a conversation when there is more than one person at that table."
"Color Outside the Lines" has since grown to more than 300 members.
"Coloring outside the line is the act of removing barriers that have historically been drawn to erase the value of people of color," Godshall said, "Or have sought to thwart their access to opportunity, education, housing, a meaningful quality of life, employment and equal rights"
First-year goals for the new program include getting more Black, Indigenous and People of Color (BIPOC) individuals into leadership roles and increasing employment opportunities. They'll tackle housing and criminal justice issues unique to marginalized communities and they want to see more teachers of color in schools and colleges.
"The importance of representation is to make sure that we have diverse professionals in our schools so that our students can see themselves in those spaces," said Scott Blair, associate vice president for Diversity Equity and Inclusion at DeSales University.
"Color Outside the Lines" will also begin offering low-cost mental health care services to residents of color in March.
"There is no quality of life at all without including mental health. It is an aspect of health care," said Quanesha Johnson, founder of BTG Counseling and Educational Services.
"I am so excited and elated, there is more light shining on the disparities and how do we change it and how do we fix it," Johnson said.
"Color Outside the Lines" has partnered with some of the area's largest school districts, universities, businesses and health care providers who have committed to addressing racial disparities.
They are in the process of taking community feedback on their plan as well as looking for volunteers to assist with rolling out new programs.
Sign up for our WLVR weekly newsletter to stay up to date with the latest news from the Lehigh Valley and across Pennsylvania.
---