COVID safety measures polarize parents in Nazareth Area School District
Written by Mariella Miller on February 8, 2022
COVID safety measures polarize parents in Nazareth Area School District
By Brittany Sweeney
February 8, 2022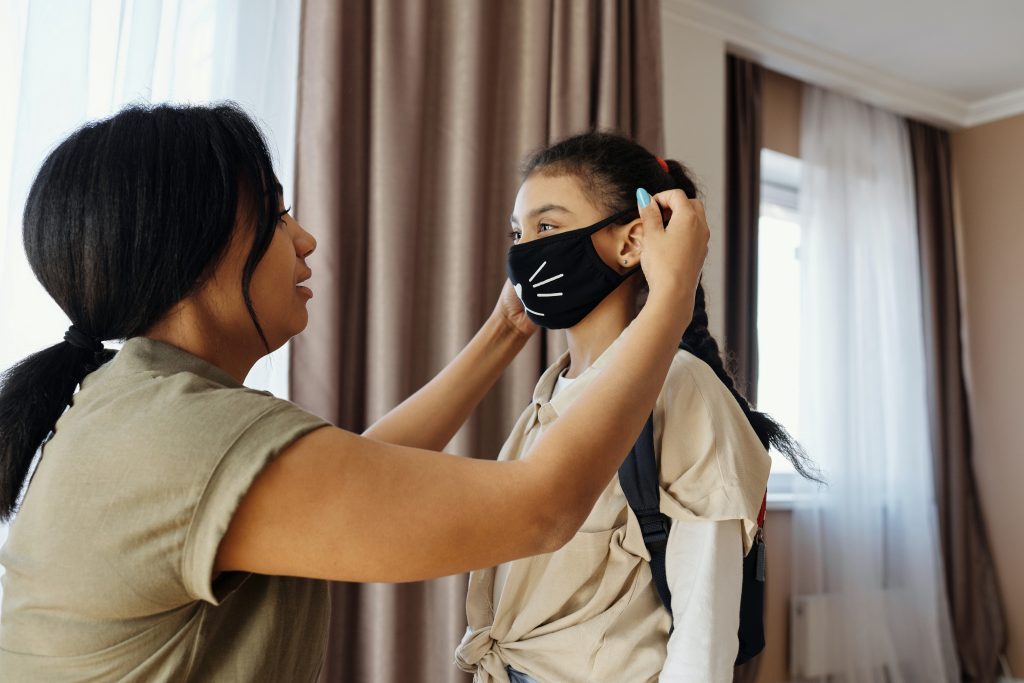 COVID-19 safety measures in local schools continue to change as we press into the third year of the pandemic.
Nazareth Area School District is one of the latest in the valley to make masks optional. It's a heated issue dividing Lehigh Valley residents on how to keep kids safe at school.
Some districts, like Nazareth, have gone back and forth on the issue of masking.
"Masks would no longer be required no matter what the case counts are, the rolling numbers, mask would be recommended, but obviously as recommended optional," said Dennis Riker, Nazareth Area School District superintendent, at a recent school board meeting while discussing the district's new policy.
It's up to individual districts to decide how to handle pandemic protocols. The state's mask mandate ended in December.
Parent Jennifer Schanely supports Nazareth's decision. At the same meeting, she told the school board that masking should be a parents' choice.
"Our kids had been yo-yo'd back and forth with masks on and masks off. My fifth grader is depressed and anxious about wearing masks, and this year has been very hard on her emotionally," Schanely said.
Not every parent agrees.
"Unfortunately, my high schooler has chosen not to go back to the high school and a big part of that has to do with lack of safety," said Stacy, another mom from Nazareth, who asked to remain anonymous because she fears repercussions against her child and business, over her view that masks should stay on.
"You know, he would walk down the hallways, crowded hallways, you know, switching classes, and there would be countless students unmasked. It was alarming to him," Stacy said, "It's been very, very upsetting to see how much divide this has caused, when really this should not be a political issue. This should be a matter of public safety, and ultimately, what's best for not just ourselves, but for the community."
Nazareth isn't the only Lehigh Valley district reworking its policy. In January, Southern Lehigh also switched to mask optional. Even though the district's health care advisor, St. Luke's University Health Network, recommended kids keep wearing them.
Chrysan Chronin, director of Public Health at Muhlenberg College, said schools need more guidance from the state.
"I don't think it's the best approach for school boards to be making public health decisions. They don't have adequate training. What you're seeing is people with opinions," Cronin said.
Not all health experts agree that cloth masks in school are best for kids, but Chronin says they're necessary and they help stop the spread COVID.
"We know what the science is, this is a respiratory virus, it's transmitted through the air," Cronin said.
Layers of protection are what keep kids healthy, like proper ventilation, social distancing and masking and if one of those links is broken: "the chain falls apart," Cronin added.
"Kids are super vulnerable. There are thousands now of young children who have died from COVID. In this country, there are millions of children who have actually contracted the disease," she said.
Nazareth mom Stacy said because of her district's policy, she moved her high schooler to cyber school.
"You send your child off to school, one of your most valued assets and you well, at least until recently, are under the assumption that the school is going to go above and beyond to take whatever measures necessary to assure their safety," Stacy said.
Some of the larger districts in the valley, like Bethlehem Area and Allentown, are keeping masks on for now and watching case counts to guide decisions.
As for Nazareth, the issue continues to upset parents on both sides and some are considering legal action to bring back the masks.
WLVR News reached out to Nazareth Area's superintendent who declined to comment. Emails to the school board president went unanswered, as well.
Sign up for our WLVR weekly newsletter to stay up to date with the latest news from the Lehigh Valley and across Pennsylvania.
---