In South Bethlehem, a struggle between housing need and housing costs
Written by Jim Deegan on February 9, 2022
In South Bethlehem, a struggle between housing need and housing costs
By Jim Deegan
February 9, 2022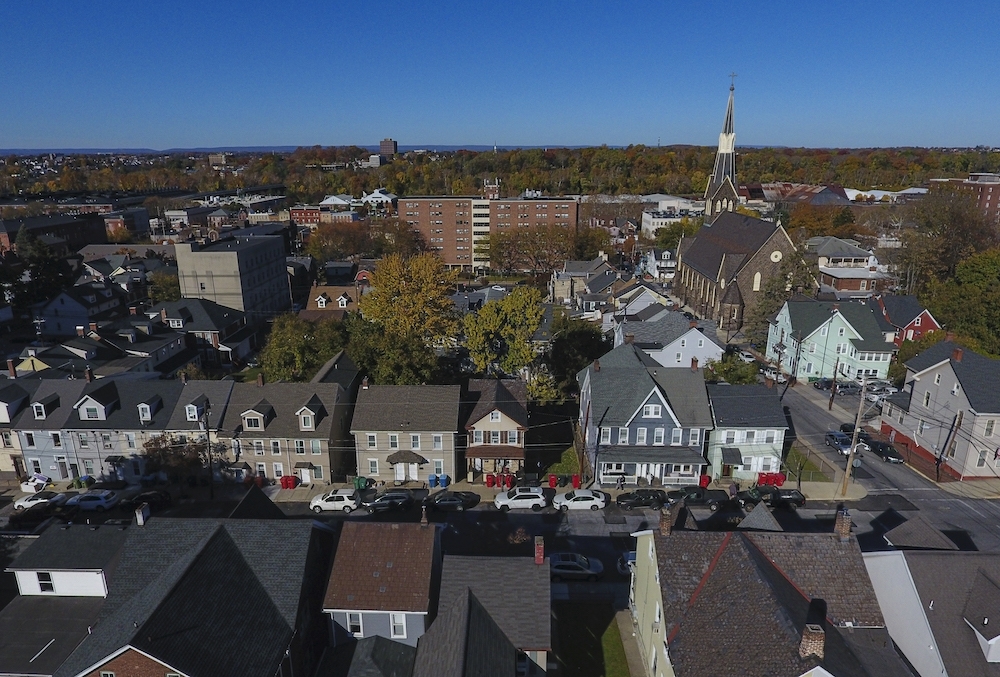 BETHLEHEM, Pa. – For decades, South Bethlehem has been a community of neighborhoods.
Immigrant families settled there as Bethlehem Steel prospered and grew in influence. Today "the Steel" is gone, but the area remains a melting pot and home to Lehigh University.
South Bethlehem has also been the focus of a project by journalist Sara Satullo of lehighvalleylive.com. Her series, Edged Out, explores the changing face of South Bethlehem and the effects of a modern-day housing boom.
Hundreds of high-end apartment units are in various stages of construction. Some residents say they feel like they don't always have a seat at the table.
WLVR's Brad Klein spoke with Satullo about her work, which is ongoing as part of a USC Annenberg Center for Health Journalism 2021 National Fellowship.
You can listen to their conversation by starting the player above.
Stories related to the project on lehighvalleylive can be found here.
A community forum with residents and elected leaders is set for Wednesday, Feb. 23, at the Family Fowler Southside Center, 511 E. Third St.
This audio interview was produced by Emma Illick-Frank.
Sign up for our WLVR weekly newsletter to stay up to date with the latest news from the Lehigh Valley and across Pennsylvania.
---