Pa. elected leaders condemn Russia's 'war of aggression' on Ukraine
Written by Jim Deegan on February 24, 2022
Pa. elected leaders condemn Russia's 'war of aggression' on Ukraine
By Jen Rehill
February 24, 2022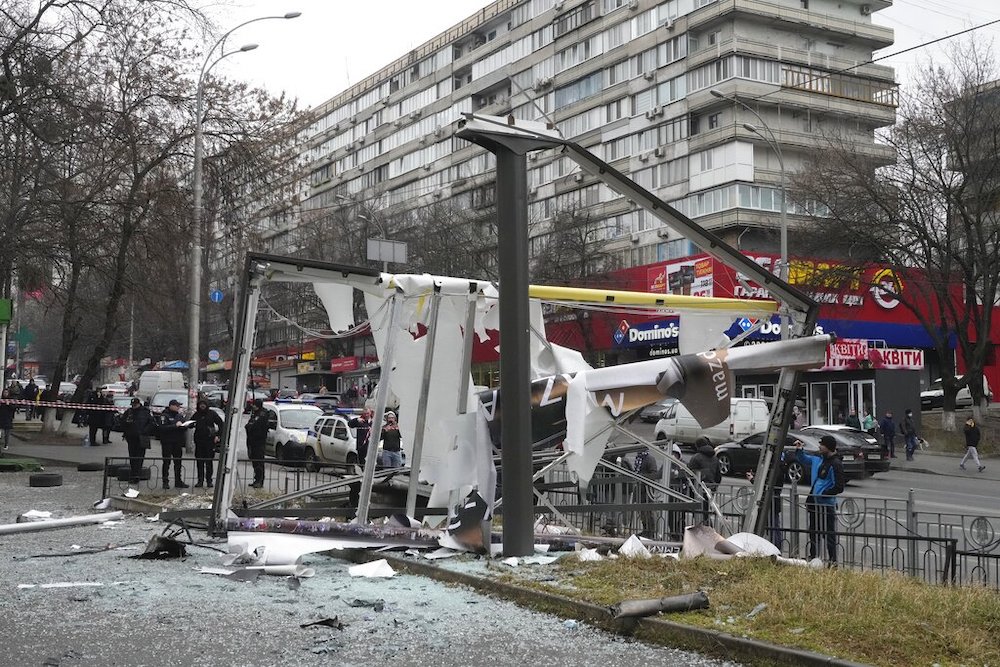 HARRISBURG, Pa. – Reaction from Pennsylvania's elected leaders was swift and unified Thursday in outrage over Russia's invasion of Ukraine.
Gov. Tom Wolf said he "stands with President Biden in condemning the unprovoked and unjustified Russian military invasion.
"This attack on a peaceful country is shocking and its impacts will be far-reaching," Wolf said.
"I urge democratic leaders across the globe to unite and respond decisively to this unjustified and unlawful attack."
U.S. Sen. Pat Toomey, R-Pa., said in a tweet that Putin has launched a "war of aggression" against a neighboring state — and it will cost thousands of lives and threaten security around the world.
Toomey urged Biden to "immediately impose the strongest sanctions possible" and said Congress should pass the NYET Act he introduced last week to cripple Russia's financial sector and make Russian President Vladimir Putin regret his decision to move in to Ukraine.
Lehigh Valley Congresswoman Susan Wild, in a tweet, said her thoughts are with the innocent people of Ukraine, including the Ukrainian-American community watching the "unconscionable attack" on their families and home unfold.
Wild also addressed the crisis Wednesday night in a town hall at Cedar Crest College in Allentown, shortly before the invasion. She said America stands with Ukraine and for democracy.
A member of the House Foreign Affairs Committee, Wild said the Ukrainian people are resilient.
"Time and again, Ukrainians have had to defend their freedom," she said in a prepared statement Thursday. "For my Ukrainian American constituents, and for me, this latest threat to them is not an abstract discussion about geopolitics — the lives of their relatives are at stake. I stand in solidarity with them, as does the entire greater Lehigh Valley community."
U.S. Sen. Bob Casey, D-Pa., said Putin's invasion of Ukraine is an "aggressive escalation in his efforts to upend international order, undermine democracy and amass power at all costs."
He added that his thoughts and prayers are with the Ukrainian people as they face an unprovoked invasion.
In the Lehigh Valley, Ukrainians said they were seeking solace through prayer and faith.
Sign up for our WLVR weekly newsletter to stay up to date with the latest news from the Lehigh Valley and across Pennsylvania.
---