Pa. has the most abandoned coal mines in the U.S. How $245 million will help
Written by Jim Deegan on February 10, 2022
Pa. has the most abandoned coal mines in the U.S. How $245 million will help
By Megan Frank
February 10, 2022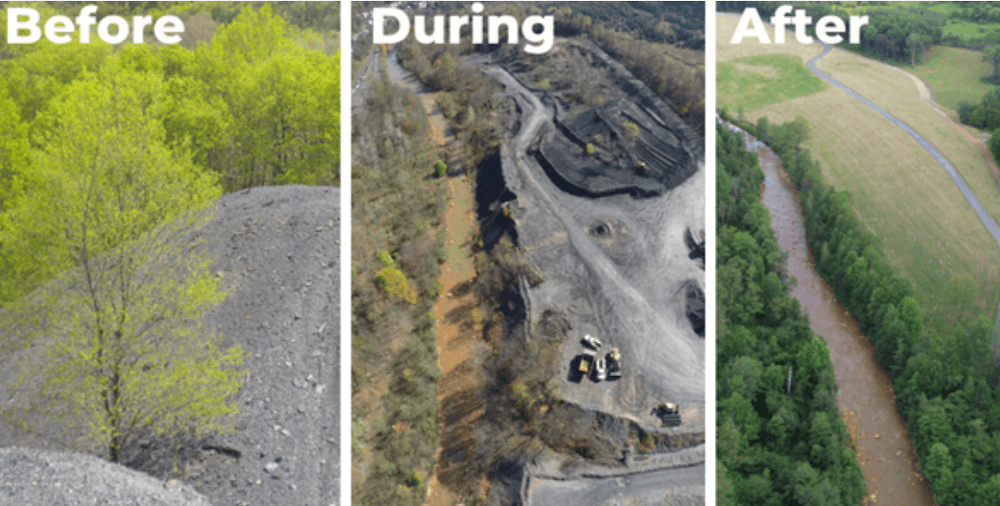 Pennsylvania has the largest inventory of abandoned coal mines in the nation.
State environmental experts say these former mining sites can pollute streams, emit methane and cause sinkholes.
But now, the commonwealth is getting a boost to help with restoration efforts.  The Senate-passed infrastructure bill is giving Pa. more than $245 million to help with mitigation work, like extinguishing underground mine fires, treating water, changing out the soil and planting grass and trees. 
John Stefanko, deputy secretary for the state Office of Active and Abandoned Mine Operations, says mining sites can release toxic metals into nearby streams and contaminate water.
"Once the discharge hits a stream, the iron starts dropping out into the stream, and you're going to see orange staining in that stream. That's the biggest indicator that you have acid mine drainage," said Stefanko.
He says more than 7,000 streams in Pennsylvania are impacted by acid mine drainage from mining sites.
"A lot of these sites, the material on it is acidic in nature, so it can cause erosion and sedimentation issues," explained Stefanko.
Stefanko says 43 of the state's 67 counties will benefit from the federal funding, including two near the Lehigh Valley – Carbon and Schuylkill counties.
He says areas around the Lehigh Valley have been mined for anthracite coal.
"There's a whole host of sites within the anthracite region," said Stefanko. "Some of the larger discharges from mining are in the northeast because the way they mined the coal, they'd create these big tunnels under the mountains, which caused large discharges."
To date, the state has rehabbed more than 91,000 acres of mining sites. Stefanko says about twice that number of acres still needs to be worked on.
Sign up for our WLVR weekly newsletter to stay up to date with the latest news from the Lehigh Valley and across Pennsylvania.
---