SteelStacks Jazz Showcase features local students and lots of fun
Written by Mariella Miller on February 17, 2022
SteelStacks Jazz Showcase features local students and lots of fun
By Megan Frank
February 17, 2022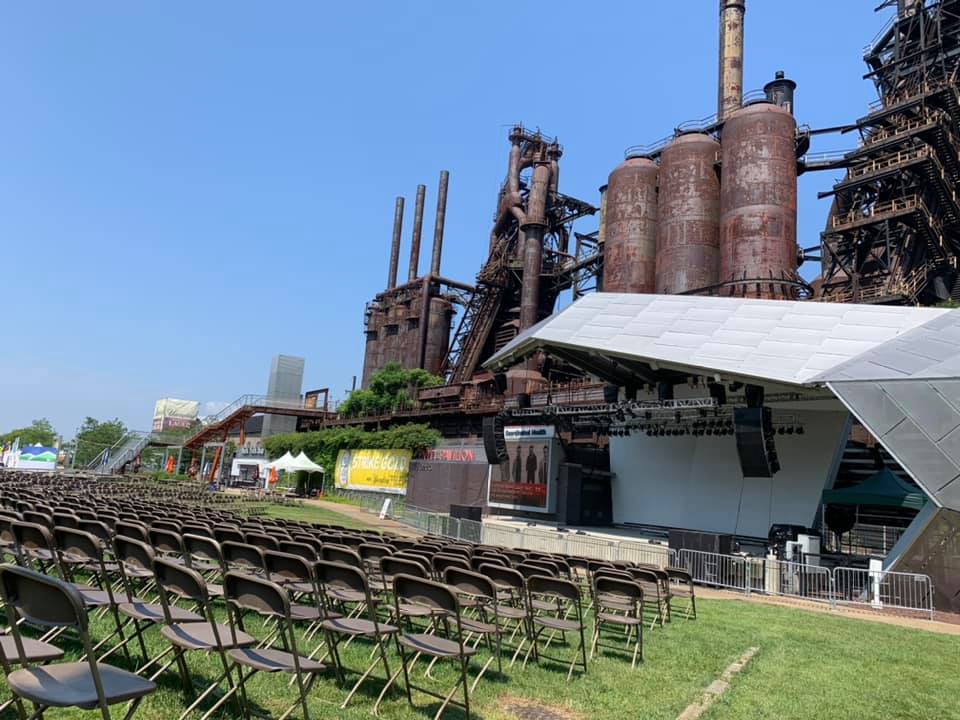 BETHLEHEM, Pa. – The SteelStacks Jazz Showcase kicks off on Sunday in Bethlehem.  
More than 20 high school bands from Pennsylvania and New Jersey are slated to compete in the event organized by ArtsQuest and Moravian University's Jazz Studies Program.
The jazz ensemble at Lehigh Valley Charter High School for the Arts has been rehearsing up to three times a week to prepare. The school's jazz program and guitar specialist, Mike Lorenz, said this will be the first music competition for many of his students.
"So we've been rehearsing things, kind of staying on the same pieces a bit longer, just to gain that confidence," said Lorenz. "So that when we're on a big stage we're flexible."
His students have been learning about jazz legends like Duke Pearson and Mary Lou Williams, he said.
And he wants his students to have fun and go with the flow.
"Jazz is based on improvisation which means going off script and taking a chance," said Lorenz.
Eleventh-grade guitarist Isaac Felix said win or lose, he plans to have fun.
"My mindset is just to go and play music with all of my friends in the band," said Felix, adding that he's inspired by jazz pianist and composer Horace Silver.
The showcase runs for the next two Sundays at ArtsQuest. Performances are open to the public and tickets are $7.
The Lehigh Valley Charter High School for the Arts is scheduled to perform at 4 p.m. on Feb. 27.
Finalists will compete at ArtsQuest at 4 p.m. on March 27.
Sign up for our WLVR weekly newsletter to stay up to date with the latest news from the Lehigh Valley and across Pennsylvania.
---