Stocking of Lehigh Valley streams begins ahead of 2022 trout season
Written by Jim Deegan on February 25, 2022
Stocking of Lehigh Valley streams begins ahead of 2022 trout season
By Megan Frank
February 25, 2022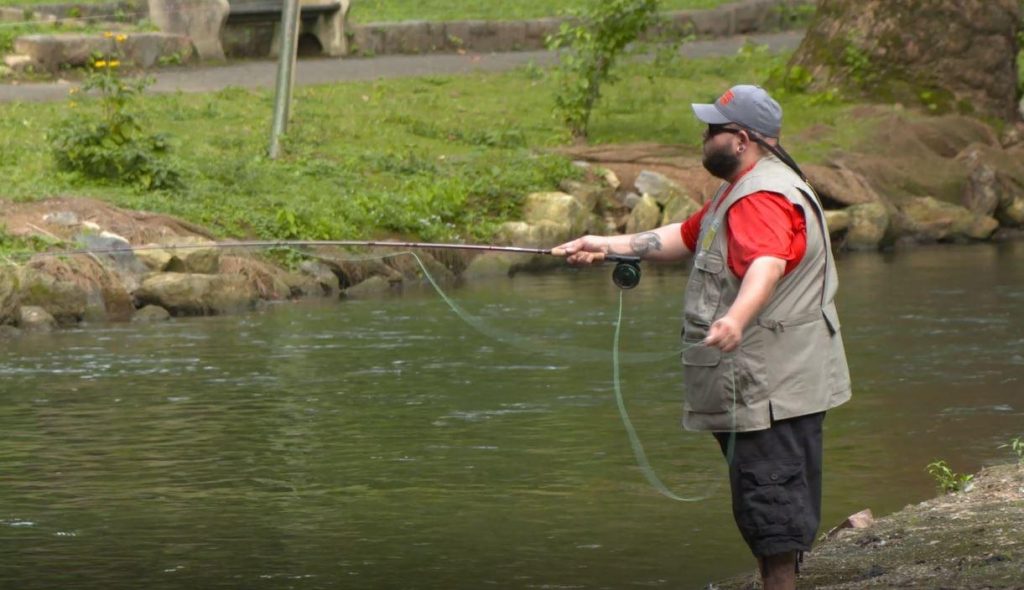 Preparations are under way for Pennsylvania trout season, which kicks off in a little more than a month.
About 3.2 million adult trout will be stocked in more than 100 lakes and nearly 700 streams across the state. The Pennsylvania Fish and Boat Commission began stocking Lehigh Valley waterways this week.
Thousands of trout are already stocked in the Little Bushkill Creek in Northampton County. Over the next few days, Fish and Boat staff will stock creeks in Lehigh County, including the Kistler, Little Lehigh and Ontelaunee.  
The agency says its stock includes 2.2 million rainbow trout, more than 600,000 brown trout, and nearly 300,000 brook trout. State-run fish hatcheries and private nurseries raise the trout, which include thousands of larger, trophy-sized fish.
Larger trout are 2 to 3 years old and measure between 14 and 24 inches. Seventy percent of these larger fish are being stocked right now in the preseason.
The average size of stocked trout is 11 inches in length, with an average weight of more than half a pound.
Trout season officially starts on Saturday, April 2.
Pennsylvania requires anglers to buy a fishing license and a trout permit. The cost for both is about $32.
Sign up for our WLVR weekly newsletter to stay up to date with the latest news from the Lehigh Valley and across Pennsylvania.
---