Touchstone Theatre receives $50K NEA grant for pandemic recovery
Written by Mariella Miller on February 14, 2022
Touchstone Theatre receives $50K NEA grant for pandemic recovery
By Megan Frank
February 14, 2022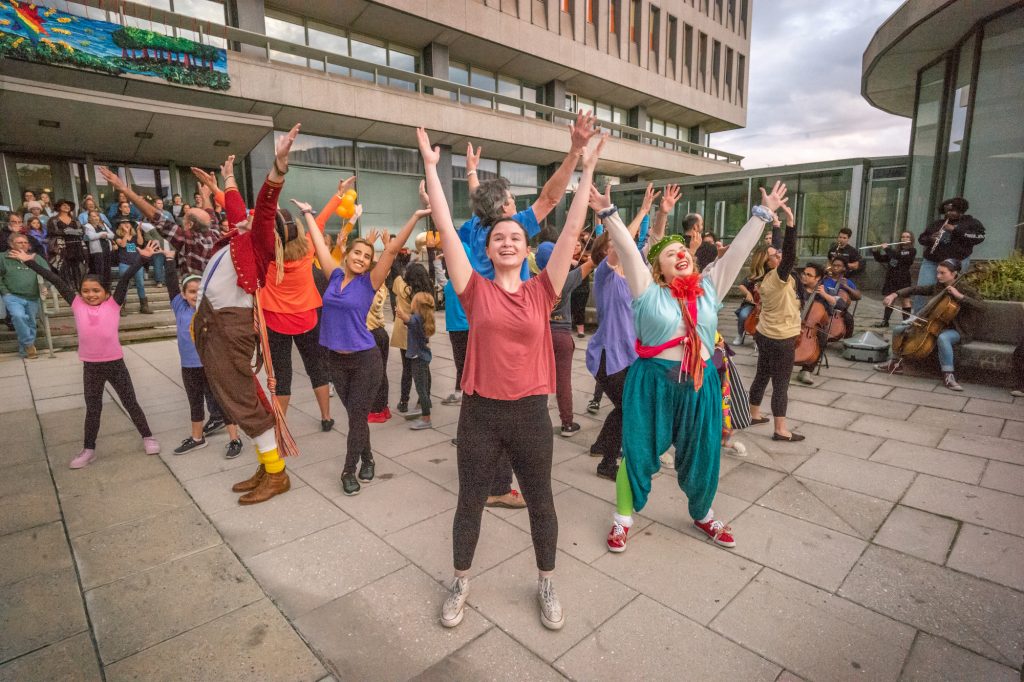 America's arts and culture sector has been battered by the pandemic. Organizations have had to slash budgets, cut staff and some even shut down.
To help ease the pressure, one Lehigh Valley theater is getting a national funding boost that will help pay for its day-to-day operations.

Bethlehem's Touchstone Theatre is getting a $50,000 grant from the National Endowment for the Arts (NEA). It's part of the American Rescue Plan's efforts to help the arts sector recover from the pandemic.
The Pennsylvania Council on the Arts says theaters like Touchstone need the relief.
Norah Johnson, director of external affairs and public awareness with the Pennsylvania Council on the Arts, said arts organizations have lost patrons, jobs and revenue.
"In Pennsylvania, there were 190,000+ jobs that were generated by the creative sector. We've seen 16,000 jobs lost. We've seen $4.4 billion [in revenue] lost," said Johnson.
She said the grant money can be spent on a variety of needs.
"Pay your staff, do repairs on your facility," said Johnson. "Having general operating support available to the creative sector is a huge benefit."
Since the pandemic began, Johnson said more than 580 arts organizations in Pennsylvania have received CARES and American Rescue Plan relief funds either directly from NEA or through NEA's partnership with the Pennsylvania Council on the Arts.
Helping arts organizations recover from the pandemic will help communities recover, too, she said.
"We believe that a thriving arts and culture sector in Pennsylvania is key to our communities recovering," said Johnson.
Visit the NEA's American Rescue Plan grants page for more information.
Sign up for our WLVR weekly newsletter to stay up to date with the latest news from the Lehigh Valley and across Pennsylvania.
---