Vertical farming is coming indoors in Bethlehem
Written by Mariella Miller on February 14, 2022
Vertical farming is coming indoors in Bethlehem
By Emma Illick-Frank
February 14, 2022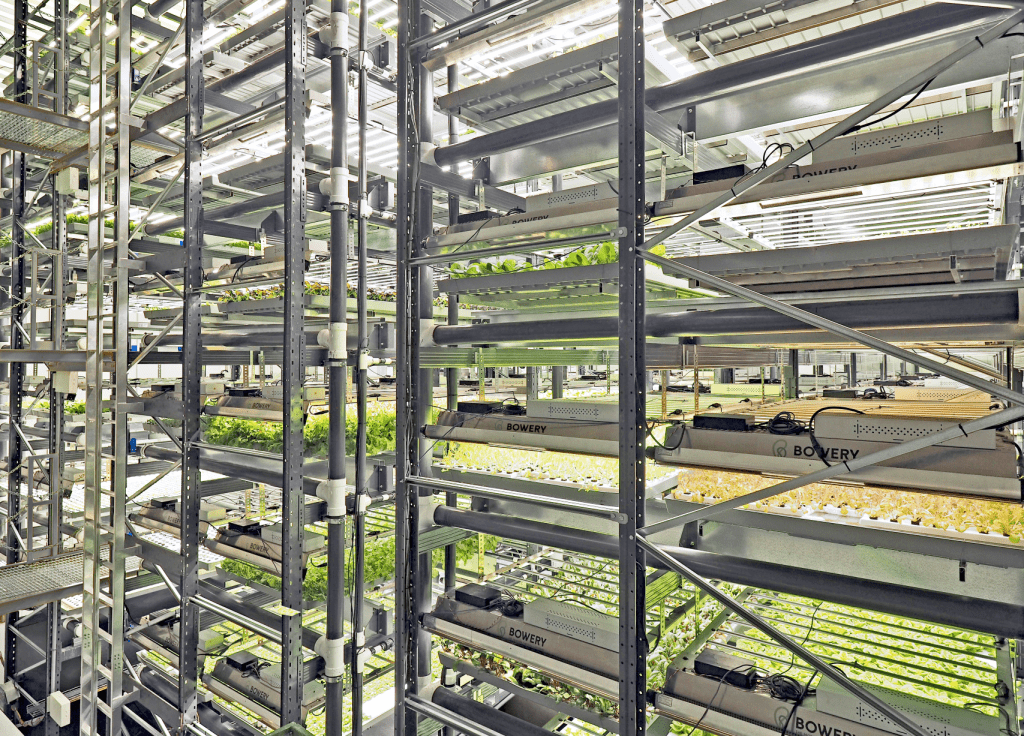 BETHLEHEM, Pa. – Freezing winter weather can make it challenging to grow salad greens in the Lehigh Valley.
Bowery Farming Inc., a New York-based startup, is opening an indoor facility in Bethlehem next month where it will be able to grow year-round inside a newly-retrofitted warehouse that once was a part of Bethlehem Steel. 
Instead of planting in the ground––or even in soil–– Bowery grows lettuce and herbs hydroponically and uses LED lights to mimic the spectrum of the sun.
"If you can visualize it, you have the roots of the plants sitting in the nutrient dense water, stacked on top of each other from floor to ceiling," said Bowery's Chief Commercial Officer Katie Seawell.
As a result, the farm expands upward, not outward. This method of growing is called 'vertical agriculture.'
Seawell said Bowery relies on artificial intelligence to optimize the growing process. Every step is closely monitored by the high-tech operating system.
"It includes sensors, data, automation and technology to control the intensity of light, the airflow, the nutrient mix," she said. "Think of it as the brains of the operation."
Critics of indoor farming say the electricity needed to power these systems––like LED grow-lights––can be wasteful.
But Seawell says the Bethlehem farm will source its electricity from renewable energy, and that other environmental impacts like water use are lower for indoor farms.
Vertical farms can grow anywhere: the middle of a city, an old factory, and even on brownfields––contaminated industrial land.
The Bethlehem farm is all three.
With demand for food rising and farmland growing scarcer, some experts consider indoor, vertical agriculture as key to future food security.
Sign up for our WLVR weekly newsletter to stay up to date with the latest news from the Lehigh Valley and across Pennsylvania.
---