African medical students send message of thanks for Ukraine relief effort
Written by Jim Deegan on March 21, 2022
African medical students send message of thanks for Ukraine relief effort
By Brittany Sweeney
March 21, 2022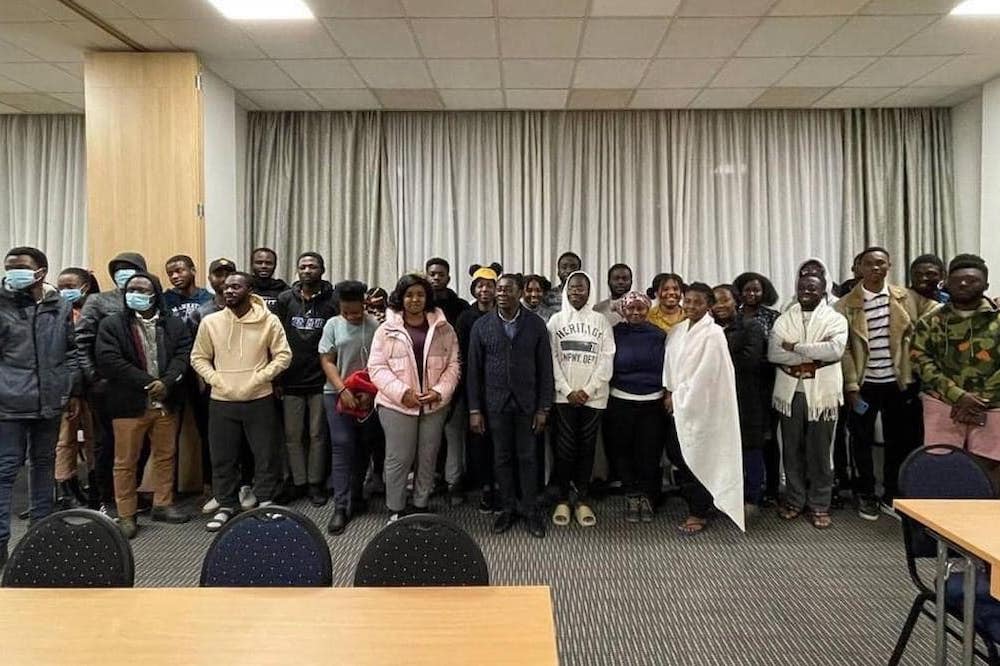 BETHLEHEM, Pa. – A group of African medical students are thanking those in the Lehigh Valley for donating money to help get them out of Ukraine safely. The effort was launched at the beginning of the month.
A video update was posted on social media from some of the refugees. In the video they say "we want to say thank you to you for your love and hospitality. What do we say? Thank you."
Just over $3,000 was raised in over a week. It will help more than a dozen medical students from mainly Ghana and Nigeria get safely out of Ukraine and reconnect with family.
Bethlehem resident Veronica Moore was behind the local effort.
She says "we wanted to give them something that they can absolutely use, that there were no barriers in place for them to receive the money and that they can get what they needed to help the people that were there as refugees."
The money raised is used for housing, phone credits to call family, and transportation to safe locations. It is also used for language classes for those who need them.
The effort is still under way. Those interested in getting involved can email Veronica Moore at brownskinplantmama@gmail.com.
Sign up for our WLVR weekly newsletter to stay up to date with the latest news from the Lehigh Valley and across Pennsylvania.
---