'Anxiety, fear, even anger': Lehigh Valley Ukrainians relive heavy history, pastor says
Written by Jim Deegan on March 16, 2022
'Anxiety, fear, even anger': Lehigh Valley Ukrainians relive heavy history, pastor says
By Brad Klein
March 16, 2022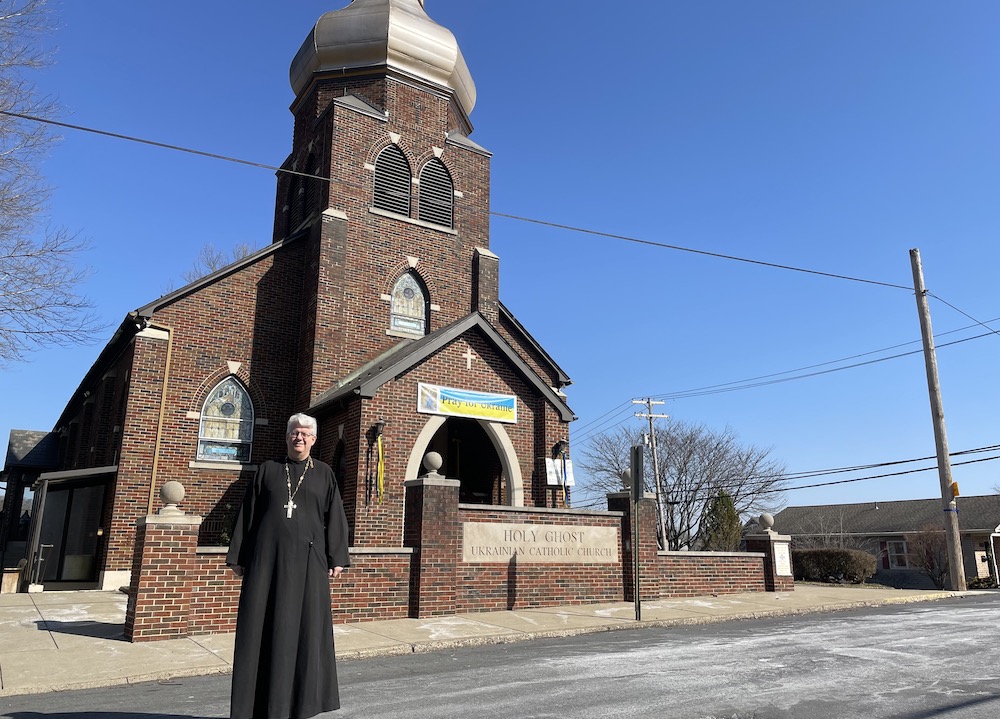 EASTON, Pa. – There is a large population of Ukrainian-Americans in the Lehigh Valley, and they are watching the war on Ukraine with concern for family and friends there.
WLVR's Brad Klein speaks with Father Paul Mahkar, pastor of Holy Ghost Ukrainian Catholic Church in West Easton.
Ukrainian churches of multiple denominations have become centers for those wishing to send aid and support to Ukraine. Mahkar suggests that those interested in providing assistance visit the church's Facebook page for more information.
"The outpouring of support that we've received just from everyday people has been phenomenal," he said. "It's sad when it takes a war like this to finally show the world what Ukraine really is."
Mahkar says the mood among parishioners is tense.
"There's a lot of anxiety, fear, even anger," he said. "But not just because of what's happening now. Similar events have happened in the past in Ukraine."
The church has been collecting goods to aid in the humanitarian effort in Ukraine and for refugees.
It is in need of medical supplies like crutches and wheelchairs, Mahkar said. The church is not accepting donated clothing because of the overwhelming response. But packaged clothing such as underwear, socks and baby and adult diapers are welcome, he said.
On Tuesday, Fidelity Bank in Pennsylvania announced it was donating $7,200 each to Holy Ghost in West Easton and St. Vladimir's Ukrainian Church in Scranton as part of the bank's Stand With Ukraine fundraiser. Bank employees, customers and the public donated the money earlier this month.
The money will go to refugees outside Ukraine and those trapped in the war zone, according to the bank.
Sign up for our WLVR weekly newsletter to stay up to date with the latest news from the Lehigh Valley and across Pennsylvania.
---