Lawmakers note unity on Ukraine in Biden's State of the Union address
Written by Jim Deegan on March 2, 2022
Lawmakers note unity on Ukraine in Biden's State of the Union address
By Tyler Pratt
March 2, 2022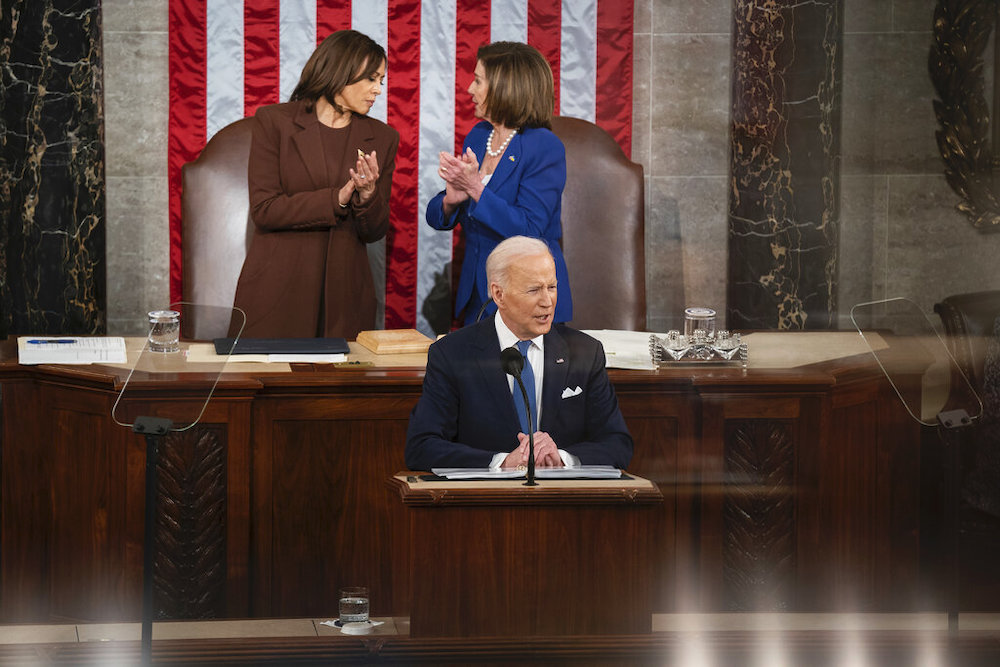 Following Tuesday night's State of the Union address, U.S. Sen. Bob Casey said he thinks lawmakers on both sides of the aisle will work together in the coming days to send more aid to Ukraine. 
Casey (D-Pa.) said he felt unity in the House chamber around two topics addressed by President Joe Biden.
"Both parties know we can get beyond this pandemic – and both parties are united in pushing back against Mr. Putin," Casey said.
Casey said Congress is currently putting together a bill that may send Ukraine billions more in military support, weapons and humanitarian help. He said he's seeing a bipartisan effort, despite divisions over previous issues. 
"Republicans who criticized us on the Rescue Bill are not demanding this Ukraine bill be offset — that we want to just get it done and worry about paying for it later," he said.
Casey praised Biden's plan to help address inflation, which includes tax hikes on corporations and the super-wealthy, and bolstering child care.
In a statement after the address, U.S. Sen. Pat Toomey (R-Pa.) said the president had a "good message about Ukraine."
But he said he felt the speech fell short on promoting unity on the domestic agenda.
"Tonight was an opportunity for the president to turn a new page towards the unity he promised our country when he first took office, but unfortunately, Americans got more of the same," Toomey said.
Sign up for our WLVR weekly newsletter to stay up to date with the latest news from the Lehigh Valley and across Pennsylvania.  
---