Lehigh Valley-based House of Hamill shares love of playing Irish folk music 
Written by Jim Deegan on March 17, 2022
Lehigh Valley-based House of Hamill shares love of playing Irish folk music
By Megan Frank
March 17, 2022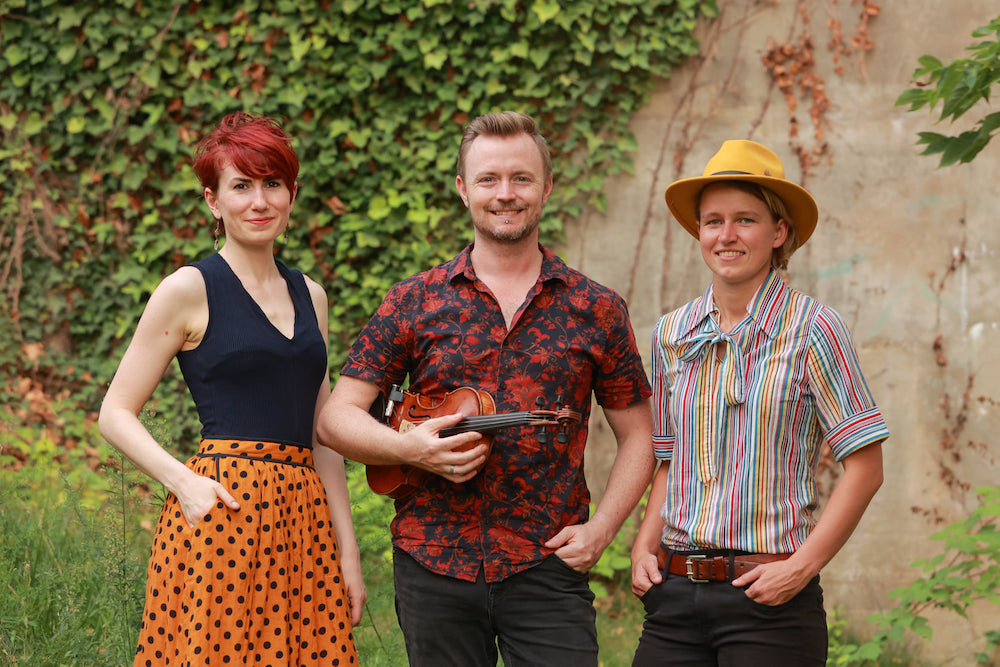 BETHLEHEM, Pa. – It's Saint Patrick's Day and a new four-day Irish festival called Sláinte starts this evening at the SteelStacks campus in Bethlehem.  
Several bands from Ireland will perform, as well one of the Lehigh Valley's own Celtic groups, House of Hamill.
Husband and wife duo and Brian Buchanan and Rose Baldino are the creative minds behind the band. They travel around the world to play and say Irish folk music is enjoyed by people from many different backgrounds.
"It feels accessible because it's dance music," said Baldino. "It's lively and shows the Irish personality, which is actually pretty comedic."
The Lower Macungie duo play traditional songs and even write original jigs and reels, including an instrumental song about their cat who found a plate of bacon and licked it, before Brian accidentally ate it.
"So, we immortalized it with a tune called Cat Bacon," Buchanan said. "We draw inspiration from just about anything."
Buchanan says there's a large Irish folk music community in the Lehigh Valley.
"We might walk in and play a set of tunes and then have a kid come up after the show who's learning fiddle and has just learned how to play that tune – or their grandfather used to play the Irish whistle. There's kind of like a personal connection that is sort of innate in Irish music," said Buchanan.
House of Hamill performs Thursday night at 7.
The Sláinte festival runs through Sunday. Attendees can try authentic Irish food and whiskey pairings. Tickets for the event, which is organized by ArtsQuest, Donegal Square and McCarthy's Red Stag Pub, start at $25.
Sign up for our WLVR weekly newsletter to stay up to date with the latest news from the Lehigh Valley and across Pennsylvania.
---