Rising rents and few options define Lehigh Valley housing crisis
Rising rents and few options define Lehigh Valley housing crisis
By Hayden Mitman
March 10, 2022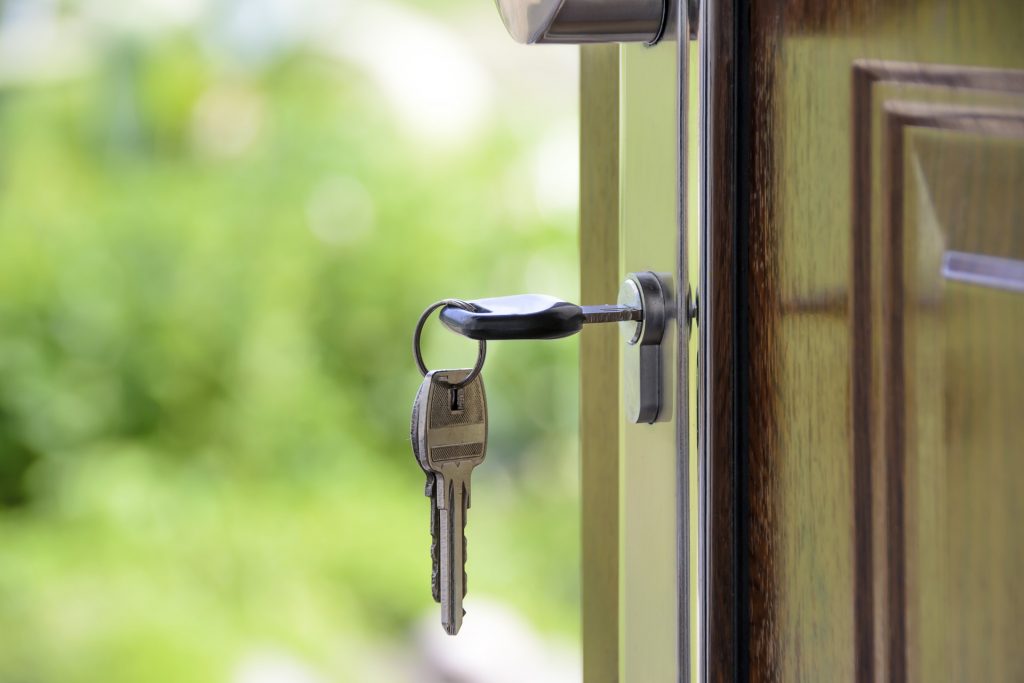 The Lehigh Valley is facing a housing crisis and local experts say it's hitting low-income residents hard.
The Lehigh Valley Planning Commission found the region is short at least 14,000 low income homes to meet the need.
And for many, rents are skyrocketing.
Locally, more than $1 million a week in Emergency Rental Assistance Program (ERAP) money is needed just to help renters avoid eviction.
For more than 12 years, Jan has been renting a lot in a mobile home park Easton.
But, lately, it's been hard to afford.
"I'm on disability. It's just about exactly what I make a month is what I'm paying," she said.
Jan is concerned about losing her home by speaking out, and has asked WLVR not to use her last name. She said her management company raised her rent by about $120 a month this year.
Because she's on a fixed income, the cost has her worried she could end up homeless.
"What am I going to do? I don't want to end up in some soup kitchen at my age," she asked.
Jan has received money from ERAP.
And, she's not alone.
Dawn Godshall is executive director of Community Action Lehigh Valley. It's one group that's responsible for delivering emergency money to renters in the area.
"We have to date distributed $21 million in ERA one funds," she said.
In Lehigh County alone, Godshall said, they are delivering about $1 million a week. One reason need is so great is a spike in rents.
"We are seeing that more than I ever anticipated. Landlords are raising rent 25, even 40% and not even gradually. It's gone from 'this is what rent is and I'm raising it 40% next month or in 60 days,'" said Godshall.
It's the basics of supply and demand, Godshall said. Demand is high and there's not enough housing stock to go around. And, she said, there's even less affordable housing for low income families or people facing homelessness.
"There are no apartments out there. There's not a lot of places for people to go. There are very few landlords or people who care anymore about providing low income housing," said Godshall.
This isn't just a local phenomenon.
Last month, Secretary Marsha Fudge, of the U.S. Department of Housing and Urban Development, was in Easton.
"There is no place in the country where someone on minimum wage can afford rent on a two-bedroom apartment. Nowhere. Nowhere in the entire United States," Fudge said.
Fudge is advocating for cities to create more affordable housing. She said across the country many people can't pay rent.
"At last full count, more than 500,000 people slept on our streets every night. We should be ashamed of where we are as it relates to housing," she said.
But building those homes may take years. For now the ERAP program is intended to prevent renters from becoming homeless.
Jessica Reimert, who runs the ERAP program for Community Action Lehigh Valley in Lehigh County said they receive hundreds of applications every week.
"That's what surprises me. I see the signs of now hiring and the wage competition that's happening in the Lehigh Valley. So, it's shocking we're still having such a need," she said.
She said they have another $25 million available, but they expect to burn through it quickly.
"Based on how many applications we are receiving, we probably will spend that in a year, considering we spent that first $20 million in less than 12 months," said Reimert.
Reimert said they've requested millions more.
For Jan, from the mobile home park, she's worried that for those facing a situation like hers, it might not be enough.
She is concerned about what might happen when the money dries up.
"I just saw 'Titanic.' I have it taped, and sometimes, it feels like I'm on that ship right now, just waiting for the last plunge to go down, you know?" she asked.
Even with the ERAP lifeline, Jan said she hopes additional steps will be taken to stabilize rents in the Lehigh Valley, to help people like her stay in their homes.
Sign up for our WLVR weekly newsletter to stay up to date with the latest news from the Lehigh Valley and across Pennsylvania.
---