Slate of Latino candidates bidding for Allentown state House, Senate seats
Written by Jim Deegan on March 20, 2022
Slate of Latino candidates bidding for Allentown state House, Senate seats
By Hayden Mitman
March 20, 2022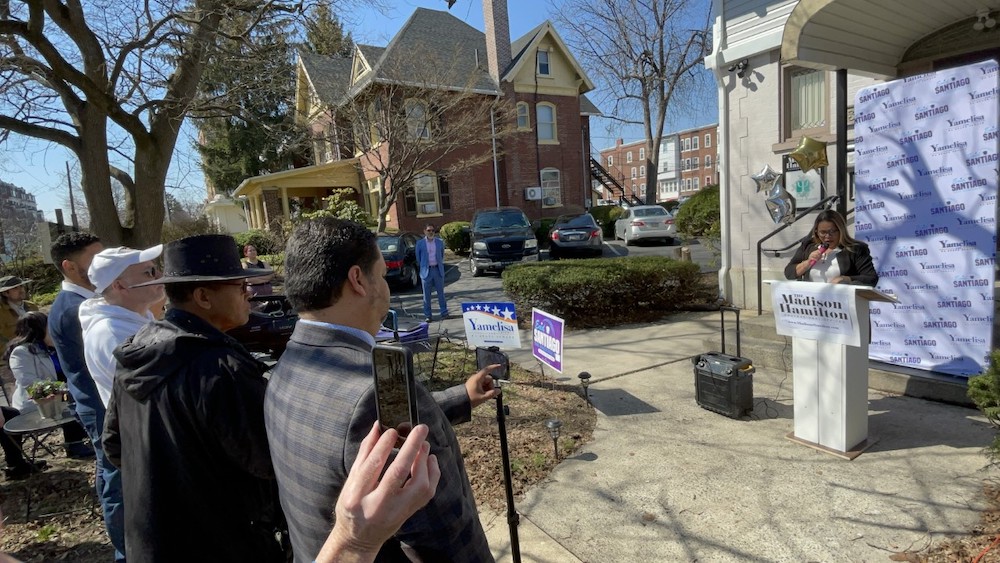 Three members of the Lehigh Valley's Latino community announced their candidacies for elected office on Friday.
Enid Santiago, a Democrat, will be running to represent Pennsylvania's 134th House District this year.
In 2020, Santiago, a longtime community activist, lost a primary election for the state's 22nd House District by just 55 votes. 
She planned to run for that district again, but – due to redistricting – she's now a resident of the 134th District, as is incumbent Democratic state Rep. Peter Schweyer, who defeated her in the 2020 Democratic primary.
"I was kicked out, pretty much, of my district and put into a new one. We just found out the maps were final yesterday or the day before yesterday," she said.
The change was such short notice, yard signs Santiago displayed had the wrong district on them.
She said that she wanted to run for office again to be a voice for low-income families.
"We found out during the 2020 pandemic that inequity is right here in the City of Allentown. The stuff that's going on in Harrisburg isn't enough," he said.
With Santiago in a new district, Democrat Noberto Dominguez is now running to represent the 22nd District, which effectively becomes a third state House district covering Allentown. Besides Schweyer, the other Allentown-area state House representative is Mike Schlossberg in the 132nd District.
First-time candidate Yamelisa Taveras, also a Democrat, announced she intends to run for a new state Senate seat that covers parts of Allentown and Bethlehem — the 14th District. Taveras is a longtime advocate for those struggling with substance abuse.
All of Pennsylvania's 203 House seats and 25 of 50 Senate seats are up for election this year. Candidates are gathering signatures needed to participate in the May 17 primary election. The deadline to file nominating petitions is March 28.
Sign up for our WLVR weekly newsletter to stay up to date with the latest news from the Lehigh Valley and across Pennsylvania.
---