Sunflower billboards bring the Ukrainian flag to life
Sunflower billboards bring the Ukrainian flag to life
By Emma Illick-Frank
March 18, 2022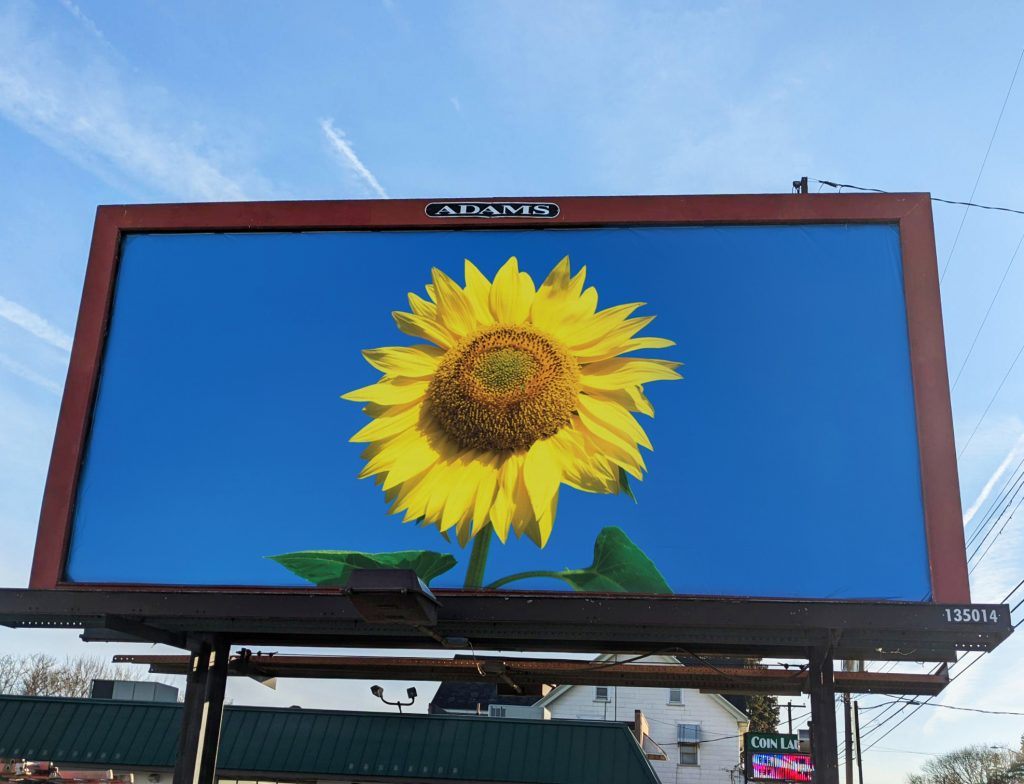 ALLENTOWN, Pa. – Since Russia's invasion last month, Ukraine's blue and yellow flag has been fluttering above homes and businesses across the United States. But this week, a new show of solidarity has sprouted up along highways in the Lehigh Valley.  
The image of a golden sunflower against a blue sky is shining down from 50 billboards in the area––from Route 378 to 4th St. in Allentown and beyond. Adams Outdoor Advertising has paused ads to put Ukraine's national flower on more than 400 signs across seven states.
Tony Cioffi manages the company's Eastern Pennsylvania Market. He says the Bethlehem office came up with the idea, with the goal of showing support to Ukrainian Americans.
"The symbolism of a sunflower is happiness, optimism, honesty, longevity, peace," he said. "Ukraine needs that more than any place on Earth right now."
Sunflowers have played an important role in Ukraine's economy and history. The plant was used to help clean up Chernoybl, and in 1996, Ukrainian, Russian, and American officials scattered sunflower seeds on old missile silos to commemorate Ukraine's nuclear disarmament.
In recent weeks the flower has become a symbol of Ukrainian resistance amidst war with Russia.
Sign up for our WLVR weekly newsletter to stay up to date with the latest news from the Lehigh Valley and across Pennsylvania.
---