Teaching mindfulness helps students to be calm, centered and focused
Teaching mindfulness helps students to be calm, centered and focused
By Brittany Sweeney
March 30, 2022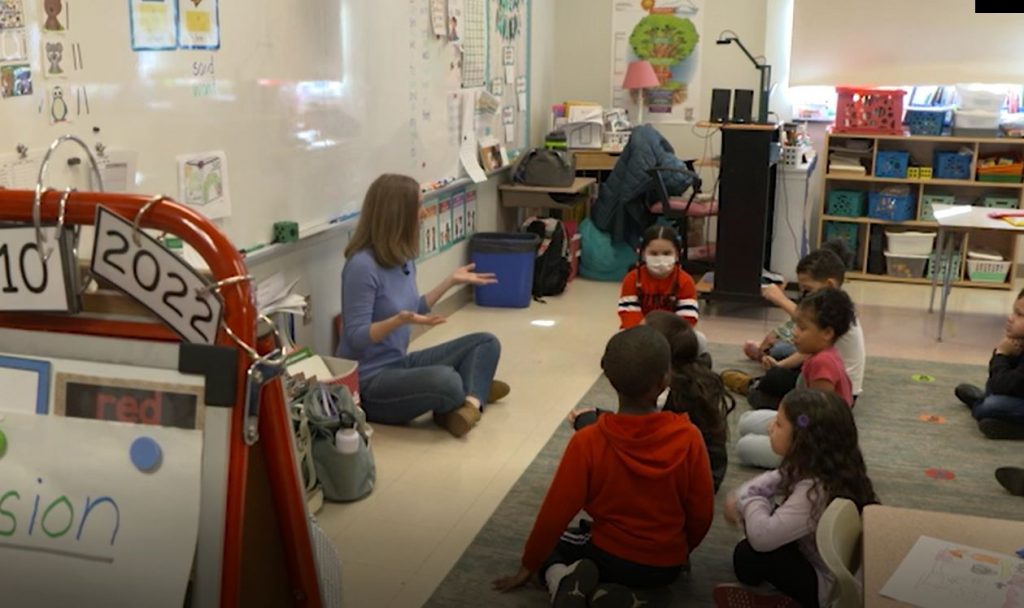 The Bethlehem Area School District is working to become a more trauma-informed place. For example, at Donegan Elementary School they've partnered with mindfulness educators to help.
The Shanthi Project is an education non-profit offering mindfulness services.
Sarah Dennehy, the project's director of programs, visits every classroom throughout the school year teaching kids how to be more calm, centered and focused.
She starts each session with a mindful minute.
"So we bring the chime, and we just choose something to focus on for 60 seconds," Dennehy said, "With the kindergarteners that's much shorter, we just listen to the sound of a chime, raise our hand when the sound is gone."
Dennehy goes to each class twice a week for 8 weeks at a time.
Donegan Elementary School Principal Erin Medina said the students are learning emotional regulation techniques and then creating their own versions.
"I've walked into a classroom and when Sarah is having students come up and kind of show their own new creations, and then they get to name their new creations and then we've used those at assemblies and have the student come up and share them during assemblies," Medina said.
They brought Shanthi into the classrooms, Medina said, after having them help with the "Zen Zone," a space where teachers and staff can practice self awareness.
The goal is to eventually offer another Zen Zone to students.
The non-profit Shanthi Project, which is based in the Lehigh Valley, serves more than 4,000 students across the Lehigh Valley and New Jersey.
Sign up for our WLVR weekly newsletter to stay up to date with the latest news from the Lehigh Valley and across Pennsylvania.
---