U.S. Rep. Susan Wild recounts visit to Poland-Ukraine border
Written by Jim Deegan on March 12, 2022
U.S. Rep. Susan Wild recounts visit to Poland-Ukraine border
By Megan Frank
March 12, 2022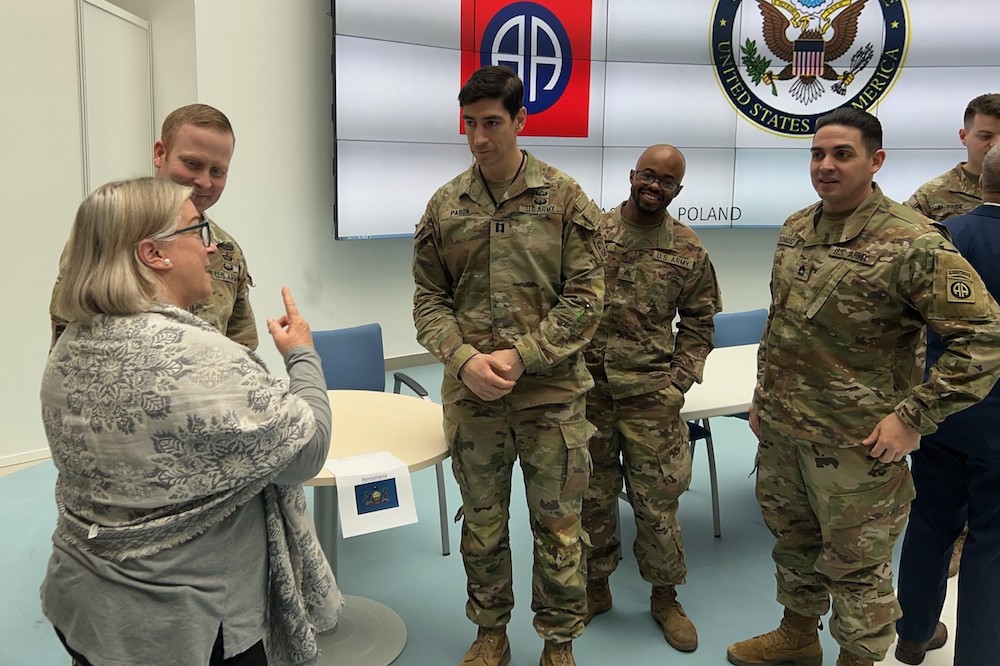 Since Russia began attacking Ukraine, more than two million refugees have fled to Poland.
U.S. Rep. Susan Wild (D-Lehigh Valley) traveled to the Poland-Ukraine border last week to assess the refugee situation.
Wild says more than 125,000 people crossed into Poland when she was there. She says some had rolling luggage bags, while others carried their belongings in trash bags.
"These were mostly younger and middle aged women clutching the hands of young children," said Wild. "The children were greeted by volunteers who had candy and stuffed animals."
She says the Polish relief efforts were well organized and people were offered food and blankets. Her visit included the opportunity to listen in on a video call with Ukranian President Volodymyr Zelensky.
"His message was we are strong. We need money, we need weapons, we need humanitarian assistance," said Wild. "He wants a no fly over zone."
But, Wild says approval for the no fly zone is unlikely.
Congress recently approved $14 billion in aid for Ukraine. Wild says she'll keep pushing for the U.S. to help even more. 
Listen to the complete conversation here:
Sign up for our WLVR weekly newsletter to stay up to date with the latest news from the Lehigh Valley and across Pennsylvania.
---