Univest Public Media Center is new name for PBS39, WLVR 91.3 headquarters
Written by Jim Deegan on March 1, 2022
Univest Public Media Center is new name for PBS39, WLVR 91.3 headquarters
By WLVR Staff
March 1, 2022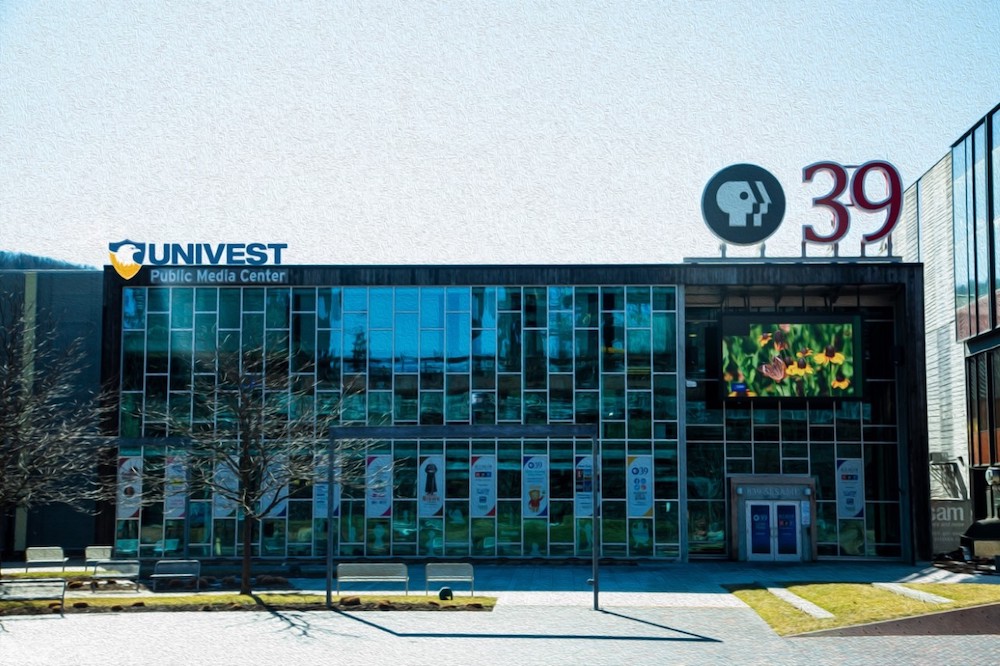 The home base for PBS39 and WLVR 91.3 is getting a new name.
Lehigh Valley Public Media on Tuesday announced a partnership with Univest Financial Corp. on naming rights for its headquarters in South Bethlehem.
The building on the SteelStacks campus will be renamed the Univest Public Media Center.
Leaders of both organizations say they share a mission of making the region a better place.
"We are extremely pleased to partner with Univest as we continue to impact thousands of lives through the power of public media," said Tim Fallon, CEO of PBS39 and 91.3 WLVR, in a news release.
Opened in July 2011, the building has hosted hundreds of locally-produced programs, TEDx talks, political debates and community events.
"Univest firmly believes in giving back to the communities we serve and is proud to be partnering with PBS39 and 91.3 WLVR," said Mike Keim, president of Univest Bank and Trust Co. "Their mission to make our community better tomorrow than it is today aligns with Univest's 145-year history of serving the financial and philanthropic needs of the local community.
"We are excited to invest in the future of the Lehigh Valley and look forward to the positive impact that will come out of the Univest Public Media Center."
Univest is committed to investing $1.5 million over seven years as part of the sponsorship agreement.
According to Lehigh Valley Public Media, the funds will be used to support core education programs and initiatives, as well as growing LVPM's commitment to local TV and radio programming.
Sign up for our WLVR weekly newsletter to stay up to date with the latest news from the Lehigh Valley and across Pennsylvania.  
---