Adm. Rachel Levine wants to integrate mental health with physical health care
Adm. Rachel Levine wants to integrate mental health with physical health care
By Brittany Sweeney
April 29, 2022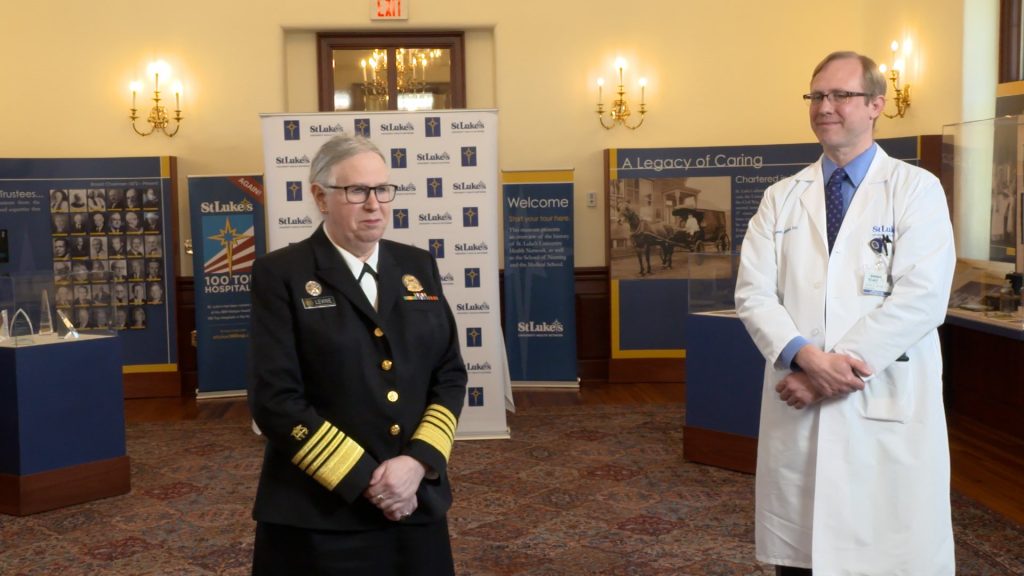 Pennsylvania's former health secretary, Dr. Rachel Levine, was in the Lehigh Valley Thursday.
A four-star admiral in the United States Public Health Service Commissioned Corps, Levine is now also the U.S. Assistant Secretary for Health and on a national tour focused on transforming the mental health system.
As the number of people seeking mental health treatment increases, Levine is meeting with those in healthcare to better understand how to address those needs.
Levine, also co-chair of the Behavioral Health Coordinating Council, was in Bethlehem meeting with officials at St. Luke's University Health Network on that topic.
"In addition to the challenges of COVID-19, we see the challenges that people are facing, we see the mental health challenges that people are facing, the substance use challenges, and we're working to understand them better and working to address them," she said.
Levine said Department Health and Human Services workers are looking specifically at child and adolescent mental health.
One way to address that is by integrating physical and mental health care together, she said.
The admiral also paid a visit to both Lehigh University and Cedar Crest College while in the area.
Sign up for our WLVR weekly newsletter to stay up to date with the latest news from the Lehigh Valley and across Pennsylvania.
---