Da Vinci Science Center breaks ground in Allentown
Da Vinci Science Center breaks ground in Allentown
By Tyler Pratt
April 25, 2022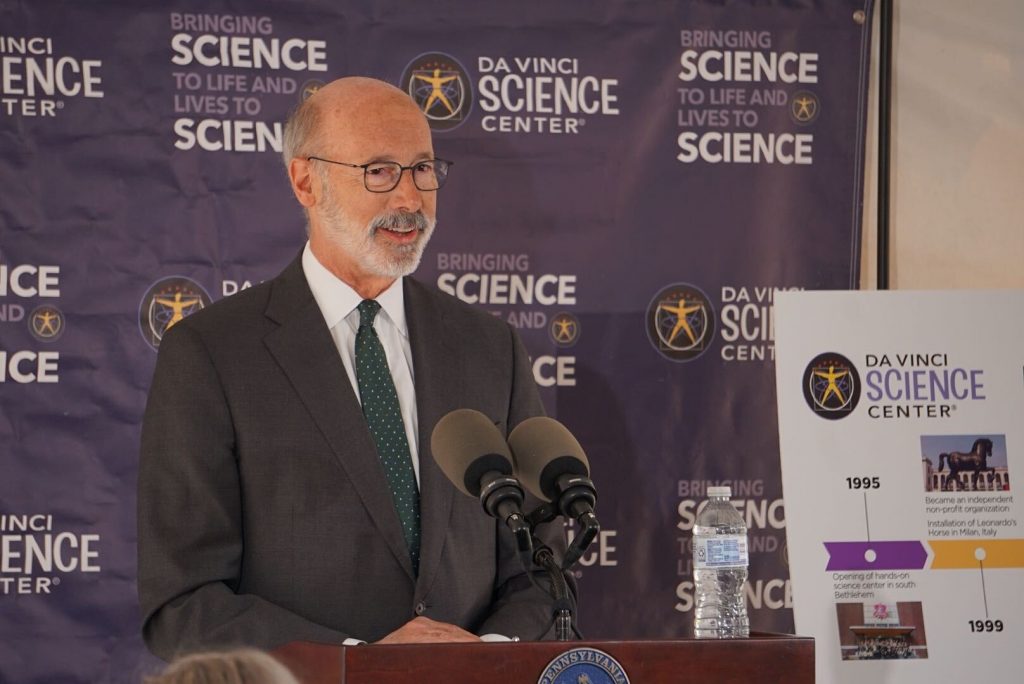 Confetti and streamers flew across downtown Allentown Friday when Gov. Tom Wolf, local politicians, children and hundreds of others gathered to break ground on the long-awaited new Da Vinci Science Center.
The $80-million museum will offer kids and adults opportunities for hands-on science, technology, engineering, art, and mathematics​ learning, often called "STEAM."
Gov. Wolf is championing $11 million in state funding he just added toward the project.
"This is going to be important for the Lehigh Valley but it's important in Pennsylvania to recognize that education has to embrace STEAM," Wolf said.
Jan Ahner is one of the project managers behind the center. He said not only will it add a modern new look and feel to Allentown's city center, it will also host some new inhabitants.
"They're going to have a live exhibit of Pocono otters that are going to live inside this science center," Ahner said. "There are going to be three otter ponds that make up its own little habitat where the otters will be living."
When the 60-foot science center is finished being built, likely at the end of 2023, it is expected to also attract nearly half a million visitors annually to the region.
Sign up for our WLVR weekly newsletter to stay up to date with the latest news from the Lehigh Valley and across Pennsylvania.
---