Enid Santiago wins her signature challenge to stay on the ballot. Schweyer disagrees with the ruling
Enid Santiago wins her signature challenge to stay on the ballot. Schweyer disagrees with the ruling
By Tyler Pratt
April 13, 2022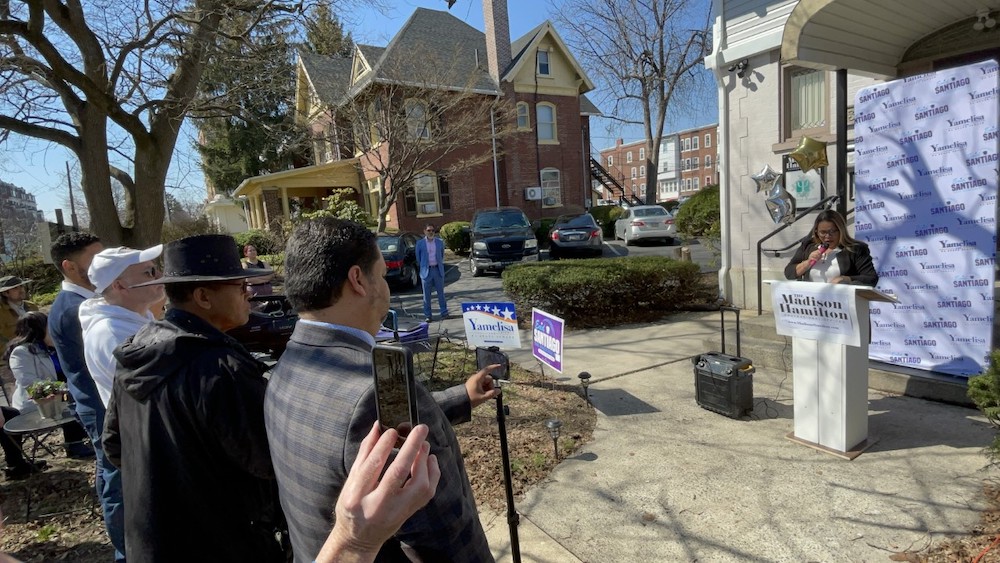 ALLENTOWN, Pa. – The last contested primary race in the state appears to have been resolved. 
Enid Santiago is claiming she won her petition challenge and will appear on Democratic ballots against incumbent Peter Schweyer for the 134th state House district in the May primary election. 
Santiago took to Facebook Wednesday afternoon saying the effort to validate her signatures was exhausting.
She called Schweyer's claims "bogus."
"There is a man, a white man, coming after the legitimacy of a candidate, a gay, poor candidate of color," Santiago said.
Schweyer said he was within his legal rights to challenge Santiago's signatures.
"Simply stated, I disagree with today's ruling," Schweyer said in a written release.
Schweyer and others disputed hundreds of Santiago's signatures and her lawyers say over the past few days it came down to a handful of signatures that would decide if she could stay on the ticket.
In his written statement Wednesday, Schweyer also said he looks forward to an "honest" campaign.
This is the second time Santiago and Schweyer have faced off for a state House seat.
Two years ago, Schweyer narrowly beat Santiago for the Democratic nomination in the 22nd District by a few dozen votes.
Democrat Norberto Dominguez dropped out last week in the 22nd state House district saying he didn't meet signature requirements in his new district.
Another Lehigh Valley state House candidate, Republican Bethney Finch, was removed from the ballot in the 132nd District, leaving only Democratic incumbent state Rep. Mike Schlossberg in the race.
The Lehigh County GOP said it will run a write-in campaign to try to get Finch on the ballot for the November general election.
Sign up for our WLVR weekly newsletter to stay up to date with the latest news from the Lehigh Valley and across Pennsylvania.
---