'Fab Lab' provides free manufacturing job training
'Fab Lab' provides free manufacturing job training
By Tyler Pratt
April 11, 2022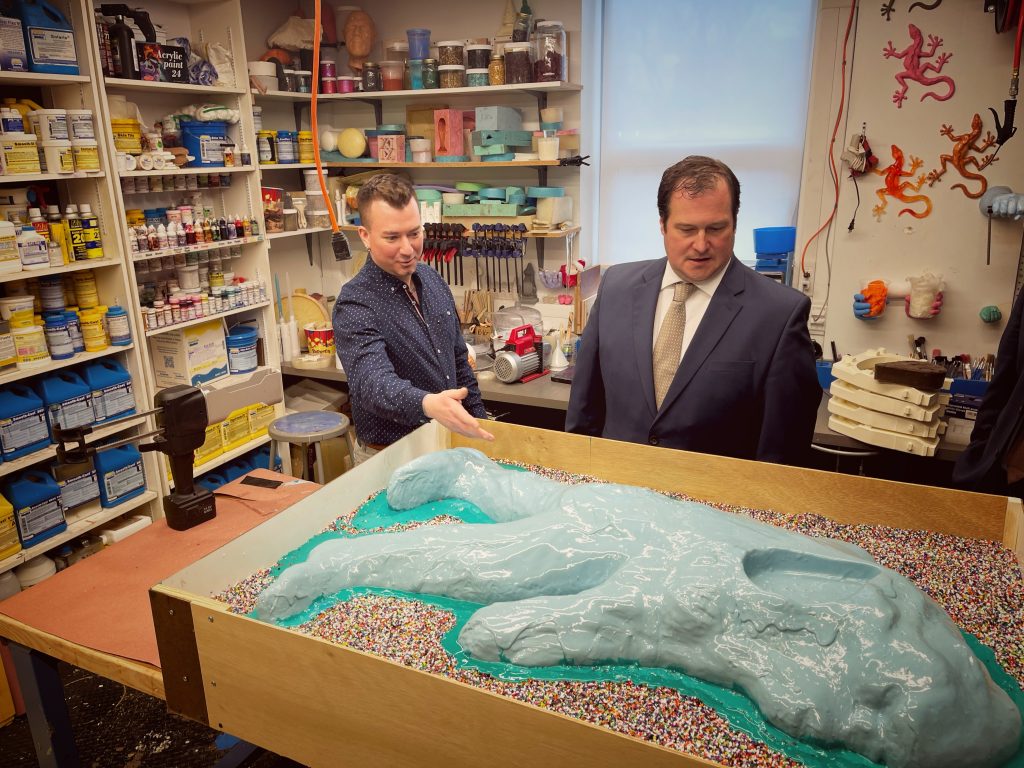 BETHLEHEM TWP., Pa. -Training for manufacturing jobs in the Valley just got another infusion of cash from the state: $50,000. 
The money will help provide no cost classes to learn skilled trades at Northampton Community College's "Fab Lab."
The Fabrication Lab at NCC is one of the largest in the country and Director Sean Brandle, who runs the hands-on program, said the concept originated at Massachusetts Institute of Technology.
"Most fab labs are more digital based but we are one of the few that incorporate woodworking, metal working, plastic, guitar making. Most labs would be smaller with 3D printers and lasers," Brandle said.
Students at the Fab Lab make Martin guitars, learn about wiring and electronics and there's even a sound design program. They're short courses with small cohorts. and the state money makes attending free.
Student Kelvin Berrios from Allentown is in a class where he's learning how to fit plastic pipes. He said he's spent years working in warehouses and factories, but just heard of the program and wanted to advance his career.
"I expect to just get a maintenance job, a maintenance technician," Berrios said, "Maybe during that period pursue a degree in electrical mechanical engineering. I just want to grow, that's what I want to do."
School officials say the state money will help more residents get high paying jobs in the Lehigh Valley's exploding manufacturing sector.
Dean Lauren Loeffler, vice president of Workforce Development/Community Education, oversees the Southside Bethlehem campus.
"These classes are almost like an 8 or 10 or 12 week job interview," Loeffler said.
"The instructors are very focused on making sure they are not just training people technically," she said, "But they are creating students who are going to go be good employees, show up and are going to be serious about their work they want to learn."
The most recent amount of cash from the state will help NCC run a machine operators lab out of the Career Institute of Technology in Forks Township this summer.
Sign up for our WLVR weekly newsletter to stay up to date with the latest news from the Lehigh Valley and across Pennsylvania.
---