Lehigh Valley residents unite for peace march in response to hate group propaganda
Written by Jim Deegan on April 3, 2022
Lehigh Valley residents unite for peace march in response to hate group propaganda
By Megan Frank
April 3, 2022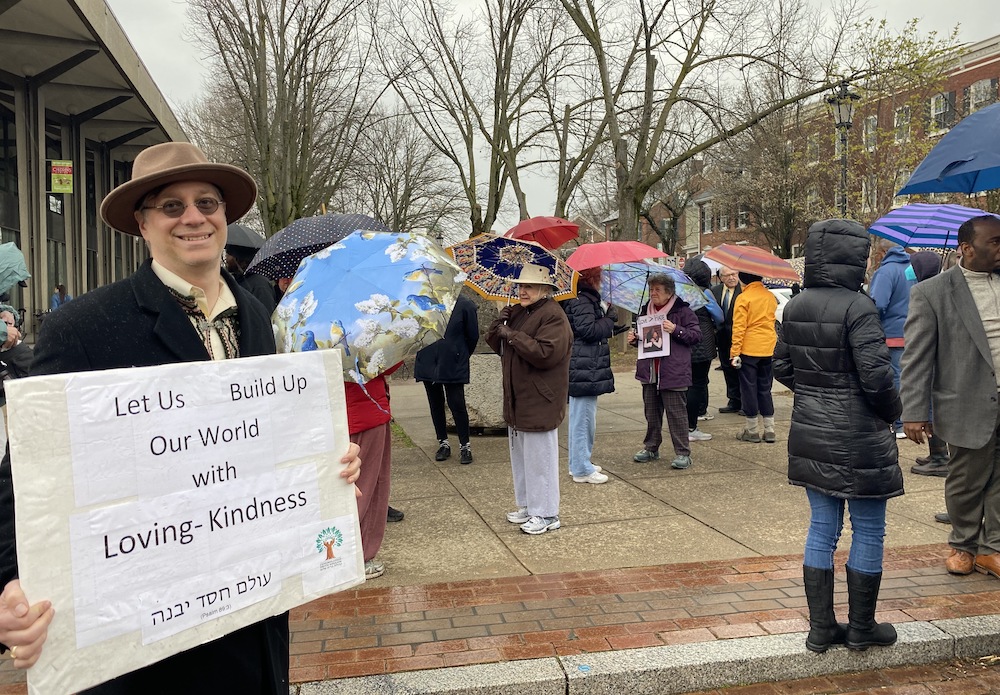 BETHLEHEM, Pa. – About 60 people gathered at Payrow Plaza in Bethlehem on Sunday to take part in an anti-hate march. 
Attendees of the "March for Peace and Unity" say they were alarmed by a recent Anti-Defamation League report that found hundreds of incidents of people spreading white supremacist propaganda in Pennsylvania.
Esther Lee, president of the Bethlehem NAACP, helped organize the event, which was attended by state Rep. Steve Samuelson (D-Northampton), Bethlehem Mayor William Reynolds, and city council members Wandalyn Enix and Grace Crampsie Smith.
"This march is about no place for hate in Bethlehem and the Lehigh Valley, wherever it turns up," Lee said. "We intend to bring attention to the fact that we won't tolerate it."
Bethlehem resident Winston Alozie says people need to start talking about what's going on.
"If we continue to have conversations like that and say that's not a part of our community, that's not who we are, then that will help continue the march towards progress," said Alozie, who is a Bethlehem NAACP member and CEO of the Boys and Girls Club of Bethlehem.
Incidents of hate group propaganda were reported as recently as last week in Bangor and Washington Township. Police say residents found racist and anti-Semitic fliers in their driveways.
Easton resident Susie Ravitz says now is the time to stand up.
"One of the beautiful things about the Valley is there is a lot of diversity, but of course that can bring out some of the hatred," said Ravitz, who works with the Lehigh-Pocono Committee of Concern in Bethlehem.
Rabbi Michael Singer of Congregation Brith Sholom in Bethlehem carried a poster to the march that quoted a religious verse:
"Psalm 89 says 'Olam Hesed Yibaneh' – we build our world with love and kindness," he said.
Singer says it's vital for people to open their hearts to people of all races and religions.
"When people are so filled with hate that they're blinded and look at others in such a negative way it's just energy being spent in the wrong places," he said.
Organizers say they'll likely plan more marches in the future – to keep spreading that message.
Sign up for our WLVR weekly newsletter to stay up to date with the latest news from the Lehigh Valley and across Pennsylvania.
---