McClure calls for Northampton County health bureau, directs Rescue Plan funds to Gracedale
Written by Jim Deegan on April 19, 2022
McClure calls for Northampton County health bureau, directs Rescue Plan funds to Gracedale
By Hayden Mitman
April 19, 2022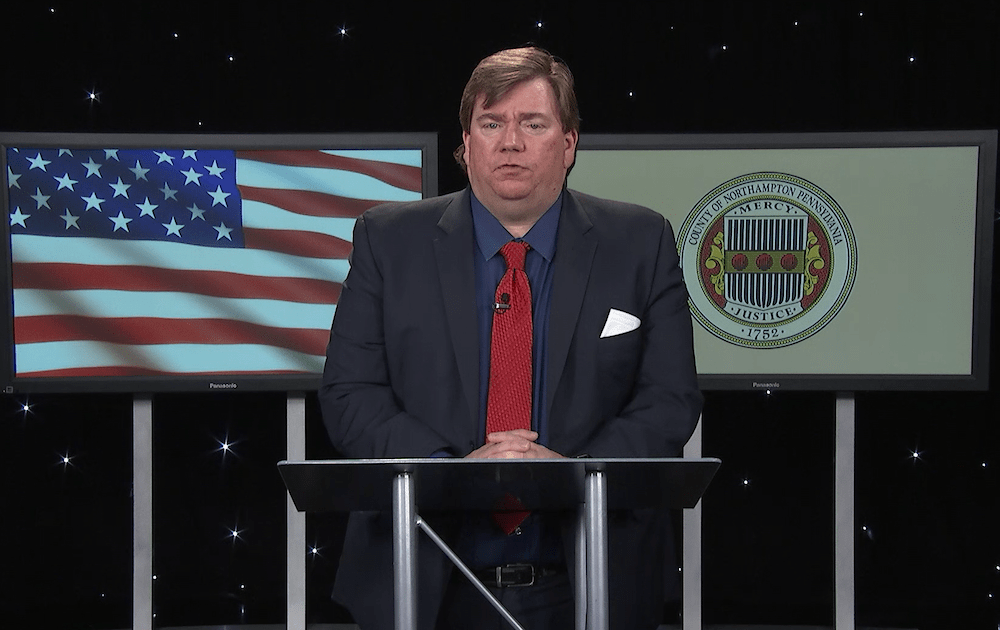 EASTON, Pa. – Northampton County is slated to receive tens of millions more in American Rescue Plan money this year — funds that County Executive Lamont McClure explained how he plans to spend during his annual State of the County address.
McClure on Tuesday touted success against COVID-19, citing drive-through testing centers and vaccinations administered at Gracedale nursing home and at the county prison.
But, he said the pandemic highlighted the need for a county health bureau, something Northampton County doesn't yet have.
"The beauty of having our own health bureau is that we could be assured that our rural areas would receive just as much focus as our inner cities," he said. "We are studying the issue now to make sure the cost justifies the benefits."
Through the American Rescue Plan, Northampton County will get $30 million this year. McClure said the money will be used for affordable housing and improved communications at the 911 Center.
But, the lion's share of that funding – $15 million – will be delivered to Gracedale to cover nursing costs and build a day care facility for employees, he said.
Also, McClure noted that Northampton County will use its share of a multimillion-dollar opioid abuse lawsuit to help residents recovering from drug addiction.
The commonwealth is slated to receive more than $1 billion dollars through a settlement with three major pharmaceutical distributors, and a manufacturer.
McClure said the county will use its $11 million share on prevention and recovery services.
"Prevention efforts will concentrate on younger residents, with school programs focusing on students, athletes, coaches and parents," he said in the address, which was recorded at PBS39 and broadcast virtually on the Lehigh Valley Economic Development Corp. social channels and website. "We will distribute short films and videos on the dangers of vaping and Fentanyl."
McClure said the county also plans to create new intervention services to help those recovering from addiction.
Remaining money from the court settlement, he said, will be used to fund scholarships to help newly sober individuals obtain an education.
Sign up for our WLVR weekly newsletter to stay up to date with the latest news from the Lehigh Valley and across Pennsylvania.
---