Mental health care now available on Moravian University's campus
Mental health care now available on Moravian University's campus
By Brittany Sweeney
April 13, 2022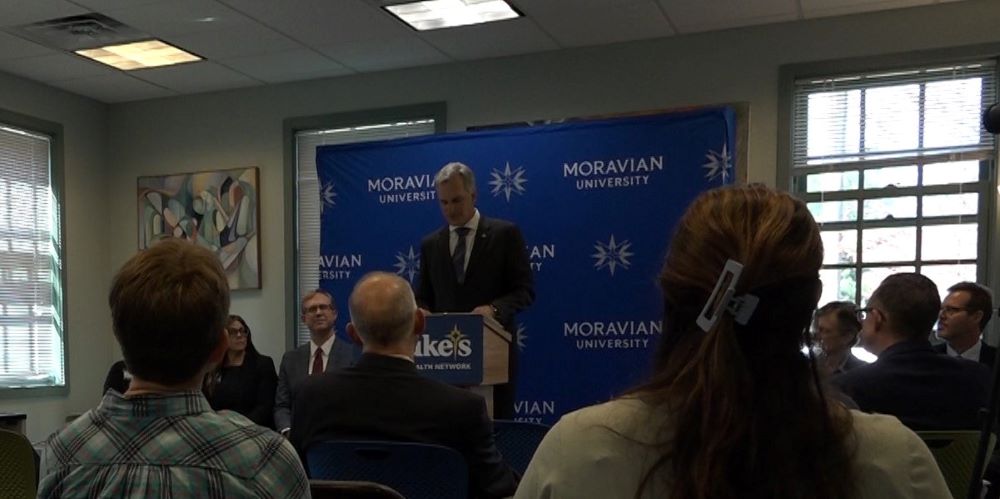 BETHLEHEM, Pa. – A new office for people seeking mental health resources is now open in Bethlehem.
Moravian University and St. Luke's University Health Network have joined forces on the project.
A new psychiatric outpatient office opened Tuesday on Moravian's campus.
Dr. James James III, St. Luke's interim chair of Psychiatry and Behavioral Health, said there will be two psychotherapists on location to partner in the teaching of students and support of mental health in the community.
"Certainly with COVID, it's brought it to the forefront and a lot of people are recognizing and stepping out in ways they never had before to seek help," James said.
Both children and adults will be seen at the office, he added.
Moravian University President Bryon Grigsby explained how the facility will work.
"It provides the first level of experience. You have faculty members and clinicians here on site who are working in mental health arenas, and we have students who are here watching them," Grigsby said.
The office also is an opportunity for students to take part in the Master of Arts clinical counseling degree program, Grigsby said.
Sign up for our WLVR weekly newsletter to stay up to date with the latest news from the Lehigh Valley and across Pennsylvania.
---