Only Latino candidate in new Allentown state House race withdraws
Written by Jim Deegan on April 6, 2022
Only Latino candidate in new Allentown state House race withdraws
By Hayden Mitman
April 6, 2022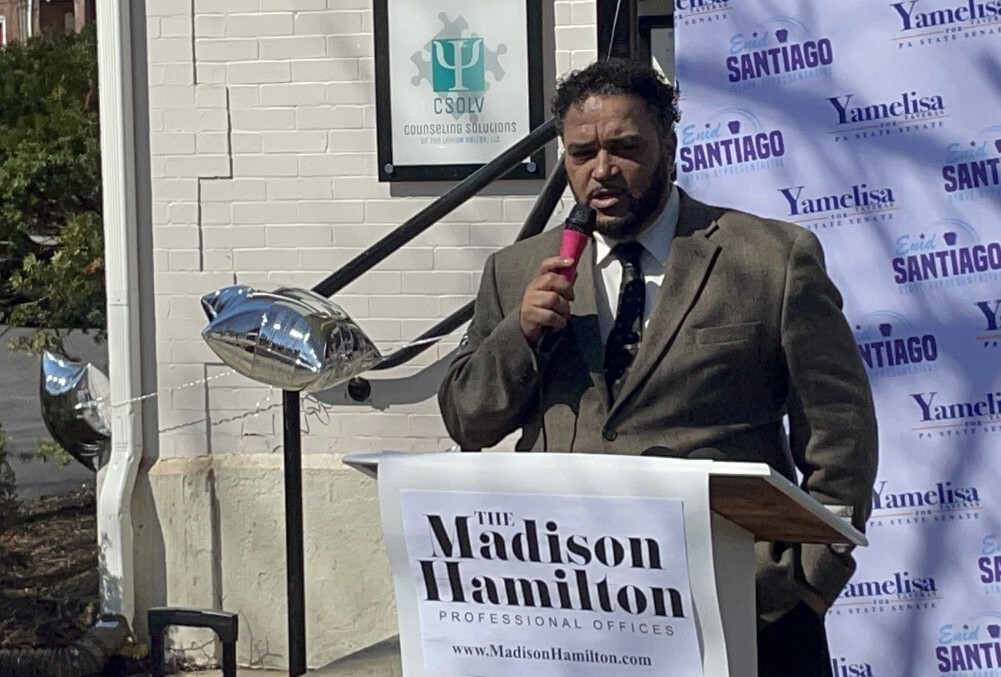 ALLENTOWN, Pa. – The only Latino candidate in the primary election race for Allentown's 22nd state House District has dropped out. 
Norberto Dominguez said this year's shortened time to submit nominating petitions may have hurt his chances to get on the ballot.
Dominguez said he decided to pull out of the race after not feeling confident he had the required 300 signatures on nominating petitions to be included in the primary.
The Democrat said he gathered nearly 350 petitions, but is concerned some had minor errors that might not stand up to a court challenge.
"I was reviewing the petitions again and there's a chance I could have gotten close, maybe, but then the case becomes a financial one, paying for the fees of an attorney," he said Wednesday.
The 54-year-old is a nonprofit organizer and artist whose family runs Allentown's Dominguez Food Market.
He said statewide redistricting and a shortened time to gather signatures made his campaign more difficult.
"The entire process, from having 11 days instead of the 22, makes it a little harder for a smaller team to get the necessary signatures. That was probably the biggest disadvantage that I had," he said.
He also said the new political boundary lines and maps because of reapportionment made canvassing confusing.
"It's so oddly cut that you can cross the street and be in another district," Dominguez said.
His withdrawal means that currently two Democrats and one Republican are vying for the state legislative seat. Whoever wins will be new to the Legislature since the new district has no incumbent. Still in the running are Democrats Josh Siegel and Saeed Georges and Republican Robert Smith Jr.
State Rep. Peter Schweyer is in the 22nd District now but because of redistricting he will be running in the 134th House District.
Dominguez is throwing his support behind Schweyer's challenger in the 134th District primary, Enid Santiago. Dominguez said he also supports Yamelisa Taveras, another Latina candidate, in the new 14th District state Senate seat. Dominguez, Santiago and Taveras all announced their campaigns together.
Santiago and Schweyer squared off in the 2020 Democratic primary for the 22nd District House seat. Schweyer won by a slim 55-vote margin.
Schweyer is challenging more than 200 of the nominating petitions submitted by Santiago for this year's race. A hearing is set for Thursday morning in Harrisburg.
For a list of candidates who filed nominating petitions for all Lehigh Valley races this spring, click here.
Sign up for our WLVR weekly newsletter to stay up to date with the latest news from the Lehigh Valley and across Pennsylvania.
---