Students compete in 'Envirothon' to find solutions for pollution
Students compete in 'Envirothon' to find solutions for pollution
By Megan Frank
April 22, 2022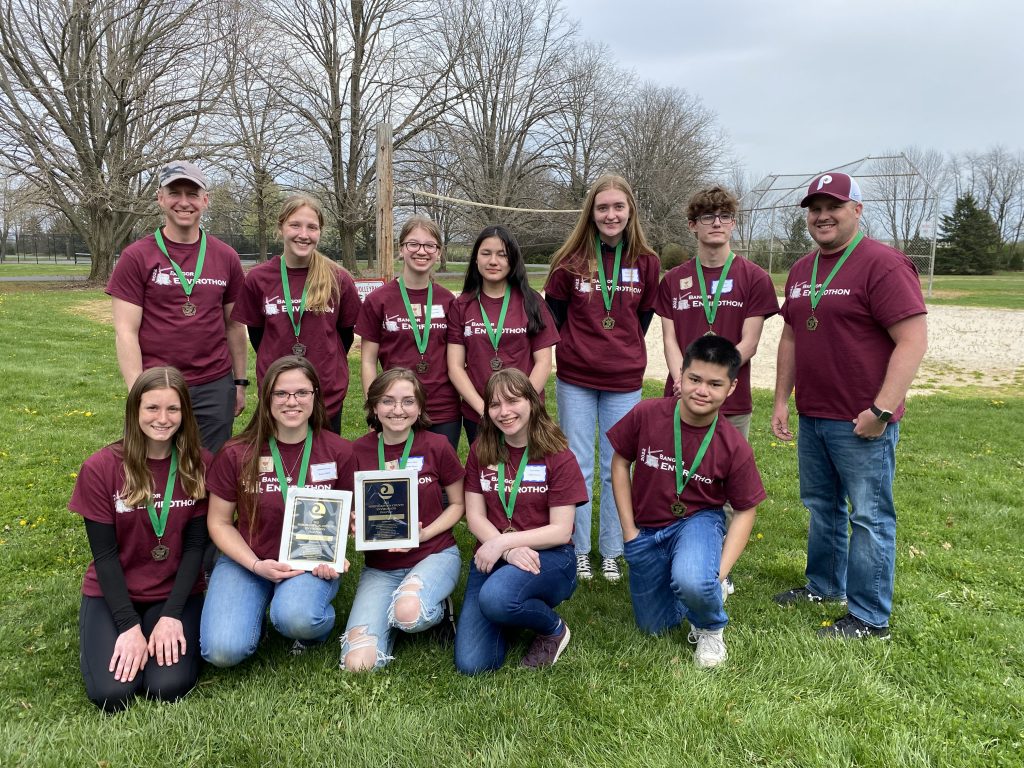 People who celebrate Earth Day aim to raise awareness about the environment, how it works, and look for ways to improve it.
To get into the Earth Day spirit, some Northampton County teens had their knowledge of the planet's ecosystems put to the test on Thursday for an Envirothon competition.
The exam took place outdoors at Louise Moore Park in Lower Nazareth Township.
Josh Thomas, environmental science and biology teacher at Bangor Area High School, said it quizzes students on topics like forestry, wildlife and aquatic ecology.
"I describe this as scholastic scrimmage for environmental science," said Thomas. "Students are taking the content here and demonstrating what they know and hopefully will be able to use this down the road."
As part of the test, students also had to identify soil samples. Thomas said different kinds of dirt can help determine the best lands to farm or build on.
"They're looking at different soil components, they're looking at topography, things like should you develop a certain area or not," explained Thomas.
One of his students, 17-year-old senior Harper Steele, said she's been studying for the test since September.
"We definitely worked very hard over the last few months to do this," said Steele, who plans to pursue an environmental science degree.
Bangor Area High School placed first on the county exam, an honor they have held consecutively since 2015.
The team will go on to compete in a statewide competition in May.
Sign up for our WLVR weekly newsletter to stay up to date with the latest news from the Lehigh Valley and across Pennsylvania.
---