Caregivers play a vital role in Pa. as the industry seeks workers, improved funding
Caregivers play a vital role in Pa. as the industry seeks workers, improved funding
By Brittany Sweeney
April 1, 2022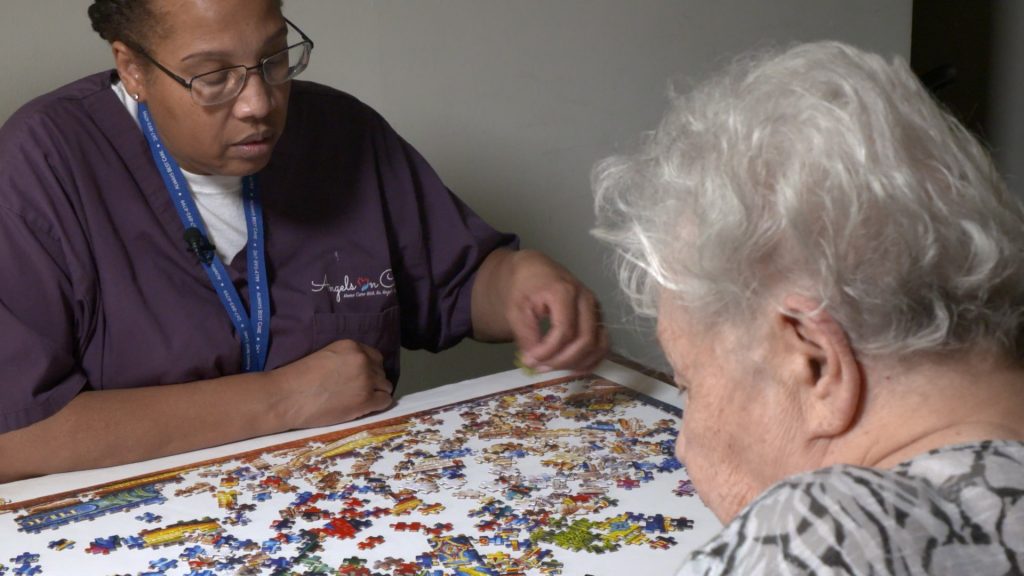 Caregivers help the elderly and disabled with everyday tasks and as in so many industries, the direct care field is feeling the impact of COVID-19.
Pennsylvania's long-term care workforce in nursing homes shrunk 18% in the first year and a half of the pandemic, according to the Pennsylvania Health Care Association, a statewide advocacy group.
Kimble Morrison is a caregiver for Angels on Call in the Lehigh Valley. She said the pay and hours leave a lot to be desired.
It takes a special person to fill the role, she said.
"We need more caregivers. We definitely do, but if you do this job, you have to want to help the elderly, you have to want to help the disabled. If you don't want to do that, then don't pick this job," Morrison explained.
Morrison works six days a week, she said.
There are about 220,000 direct care workers in Pennsylvania and the median salary is just over $11 an hour, according to the state Department of Human Services.
Gov. Tom Wolf has laid out a plan for nursing home providers to receive $91 million more in Medicaid funding starting next year.
Providers need three times that amount, according to the health care association.
Sign up for our WLVR weekly newsletter to stay up to date with the latest news from the Lehigh Valley and across Pennsylvania.
---