'What You Need to Know:' State of the City, Latino candidate drops out of race and debates have begun
'What You Need to Know:' State of the City, Latino candidate drops out of race and debates have begun
By Brad Klein
April 8, 2022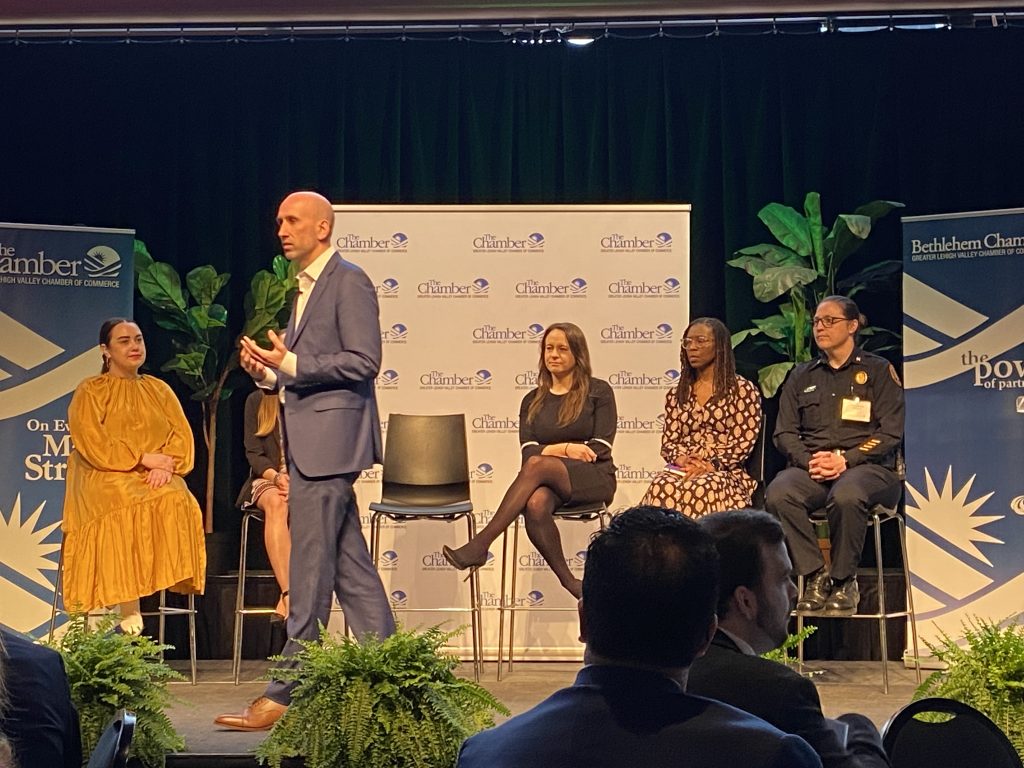 BETHLEHEM, Pa. – WLVR's Brad Klein and Jen Rehill, review the top local and regional stories from the WLVR Newsroom. 
This week: Bethlehem Mayor William Reynolds gave his first "State of the City" address; the only Latino candidate in the primary race for Allentown's 22nd State House District, Norberto Dominguez, has dropped out saying he was unable to gather enough signatures to be sure of a primary spot; and debates have begun among GOP and Democratic contenders for Pennsylvania's open US Senate seat.
For more of "What You Need to Know," sign up for our weekly newsletter at WLVR.org.
Sign up for our WLVR weekly newsletter to stay up to date with the latest news from the Lehigh Valley and across Pennsylvania.
---