Across the Lehigh Valley, sounds of summer get an early start with concert series kickoffs
Written by Jim Deegan on May 5, 2022
Across the Lehigh Valley, sounds of summer get an early start with concert series kickoffs
By Hayden Mitman
May 5, 2022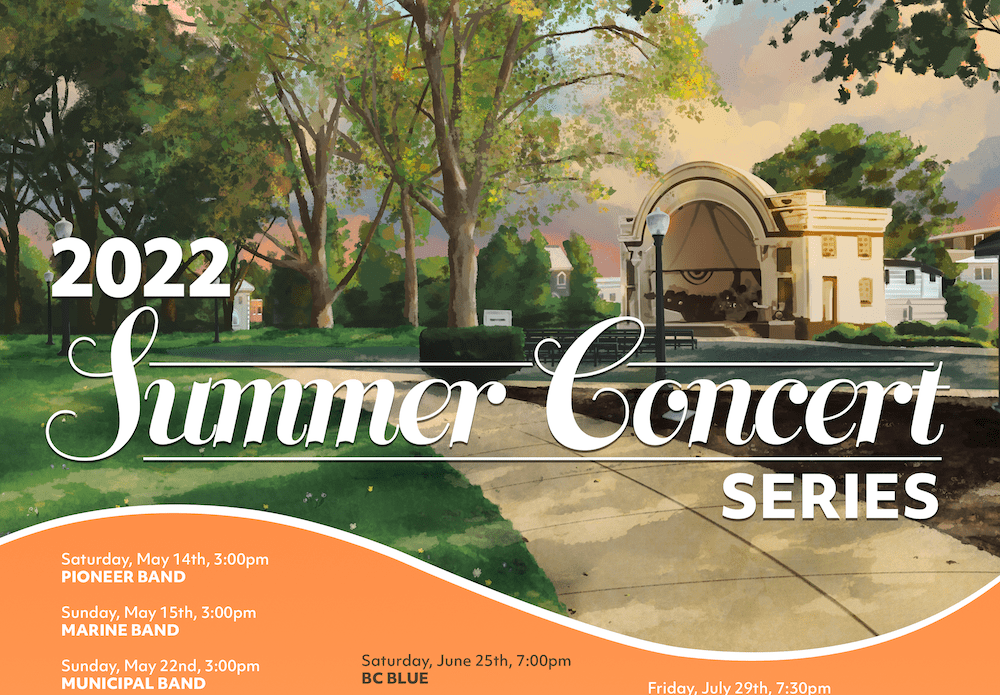 Summer music in the Lehigh Valley is not too far away. Allentown on Wednesday announced its lineup, which includes big band, jazz and classical performances.
But, the entire Lehigh Valley will have a wealth of outdoor music events coming up that may appeal to nearly everyone's musical tastes.
With warm weather returning, and COVID-19 restrictions loosening, some might be feeling ready to wake up from pandemic-induced hibernation.
Chris Hendricks of Allentown's Parks and Recreation Department said he's looking forward to a slate of more than 30 open air concerts on Fridays and weekends at historic West Park.
"I think we have a good lineup set this year at the West Park bandshell and our season is starting earlier than normal," Hendricks said. "We are starting Saturday, May 14th, to kick off our summer concert series."
He said he's especially ready for a fresh year of performances after a wave of COVID caused sparsely attended shows last year.
"I would say the attendance was a little lower, but I think the general public looked forward to the concerts and getting outdoors and kind of back to normal," he said.
In Bethlehem, the city is also launching a Live in the Garden concert series in mid-May. Those shows will be held in the Rose Garden on Saturdays through the end of June.
Easton's Live at the Falls summer concert series begins in June. Concerts will be held every Thursday through September.
Those waiting on Musikfest 2022 to kick off still have a way to go. That gets started the first week of August.
Sign up for our WLVR weekly newsletter to stay up to date with the latest news from the Lehigh Valley and across Pennsylvania.
---