Allentown celebrates the reopening of the Tilghman Street Bridge
Allentown celebrates the reopening of the Tilghman Street Bridge
By Hayden Mitman
May 27, 2022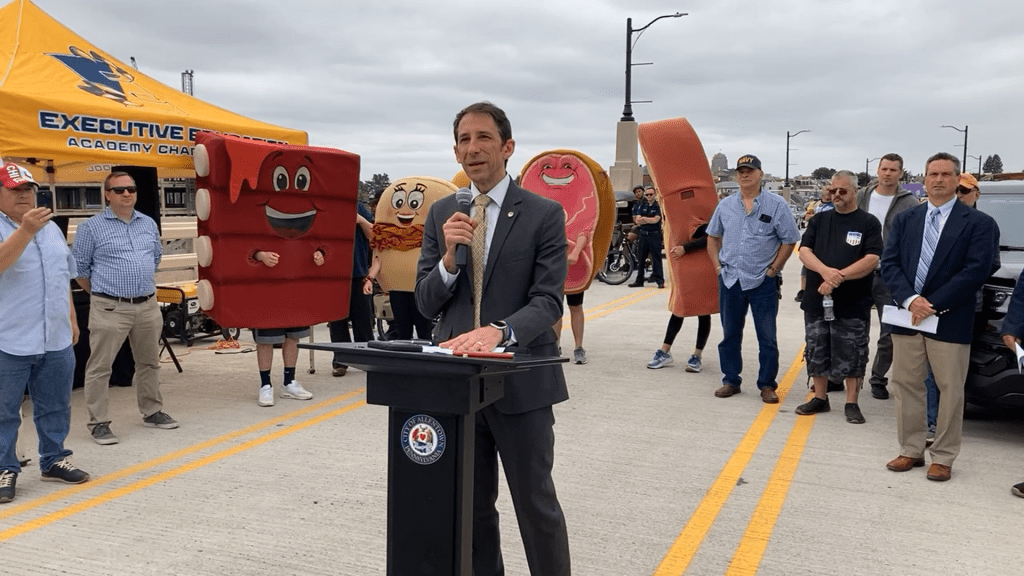 After undergoing more than four years of construction, at a cost of about $22 million, Allentown's Tilghman Street Bridge finally reopened to traffic on Thursday.
The city celebrated with a festive block party and ribbon-cutting.
In touting the success of the revitalization project, Allentown Mayor Matt Tuerk told the crowd that this is just the beginning.
"This bridge is almost a 100 years old and a lot of the infrastructure in the city is even older," Tuerk said, "We continue to invest in our infrastructure, through our support from the federal government that comes out of COVID relief, that's so critical to our ability as a city to continue to make these types of investments as we grow."
Tuerk called the reopening key to reunifying the city.
He said residents on the east side of Allentown will now have a pathway to Center City and commuters will have a much easier time traveling across town.
According to Becky Bradley, executive director of the Lehigh Valley Planning Commission, it was a much needed investment into the nearly 100-year-old bridge. 
"This bridge not only defines this area of Allentown and the history of the families and the people, and the businesses that have invested here," Bradley said, "But it helps define our region. It's not a copy-and-paste bridge that you can find anywhere else in the U.S."
Construction began in January of 2018 and was expected to be finished last year but COVID-related delays slowed work.
The Pennsylvania Department of Transportation (PennDOT) estimates the bridge over the Lehigh River will see average traffic of more than 17,000 vehicles per day. 
Sign up for our WLVR weekly newsletter to stay up to date with the latest news from the Lehigh Valley and across Pennsylvania.
---