Caring for kiddos is in play at St. Luke's Coopersburg Pediatrics
Caring for kiddos is in play at St. Luke's Coopersburg Pediatrics
By Brittany Sweeney
May 6, 2022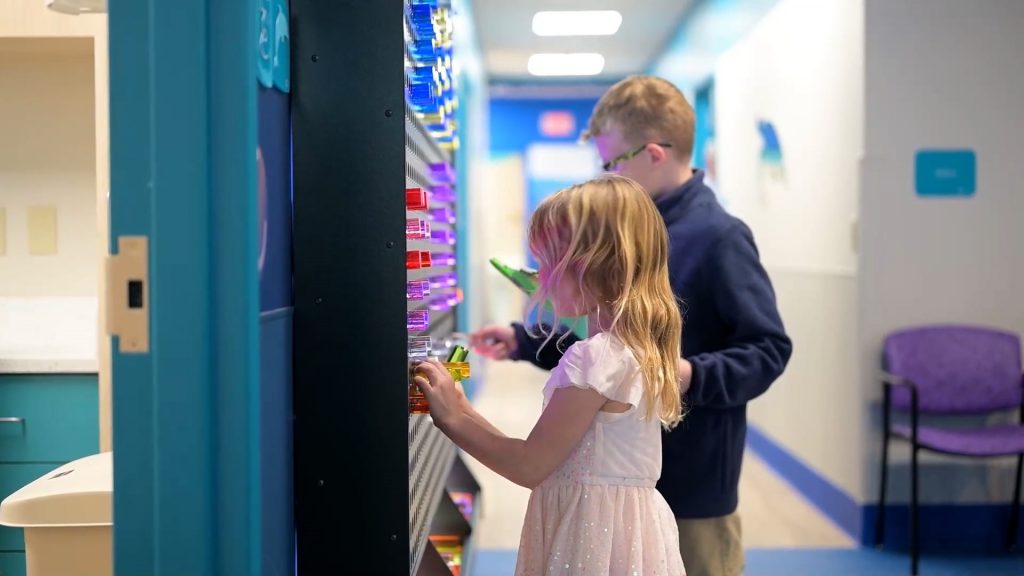 CENTER VALLEY, Pa. – There will be a new option for children when it comes to health care in the Lehigh Valley when St. Luke's University Health Network opens its pediatric specialties center on May 9.
The 3-story facility is located in Center Valley and will be the site of St. Luke's Coopersburg Pediatrics.
It's the region's first freestanding pediatric care facility.
"Each floor is uniquely themed and interactive for kids to be comfortable in a setting that can sometimes be anxiety provoking when you're outside of your home," said Dr. Tecile Andolino, director of Pediatric Specialty Care.
The new space caters to children with colorful hallways and kid-friendly areas, one that includes a giant Lite Brite.
The specialties that will be offered range from cardiology to pediatric nutrition.
Sign up for our WLVR weekly newsletter to stay up to date with the latest news from the Lehigh Valley and across Pennsylvania.
---