Lehigh County mail-in ballot case from 2021 heads to federal appeals court
Lehigh County mail-in ballot case from 2021 heads to federal appeals court
By Hayden Mitman
May 17, 2022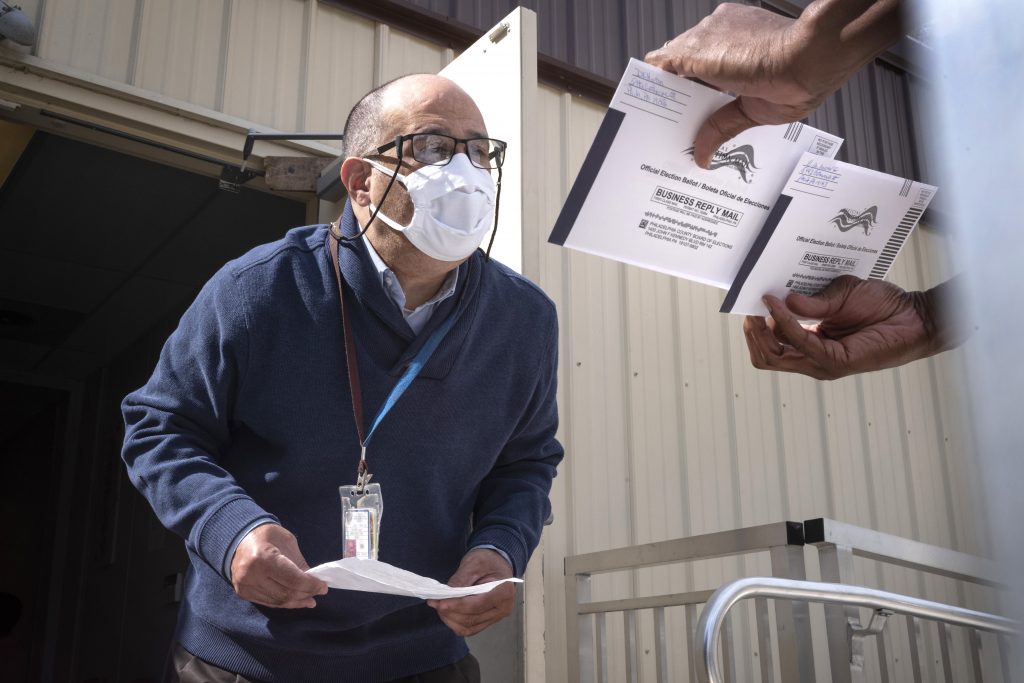 A lawsuit over counting absentee ballots from Lehigh County is going before a federal appeals court on Wednesday in Philadelphia.
The suit was filed by voters supported by the American Civil Liberties Union (ACLU) after 257 mail and absentee ballots went uncounted in the November 2021 election.
Those ballots were not counted because voters mistakenly forgot to write a date on the ballot's return envelope.
Republican judicial candidate David Ritter sued to have them excluded. 
The case has made its way through the court system over the past few months. The Pennsylvania Supreme Court refused to hear it.
In March, a federal district court in Allentown ruled against the voters, as well.
Last fall's election remains uncertified.
The outcome of the uncounted ballots could determine who gets a seat on the Court of Common Pleas. Currently, Ritter holds a narrow lead in the judicial election over Democratic candidate for the same office, Zachary Cohen. 
Sign up for our WLVR weekly newsletter to stay up to date with the latest news from the Lehigh Valley and across Pennsylvania.
---