LVHN celebrates cancer survivors who have helped others
LVHN celebrates cancer survivors who have helped others
By Brittany Sweeney
May 20, 2022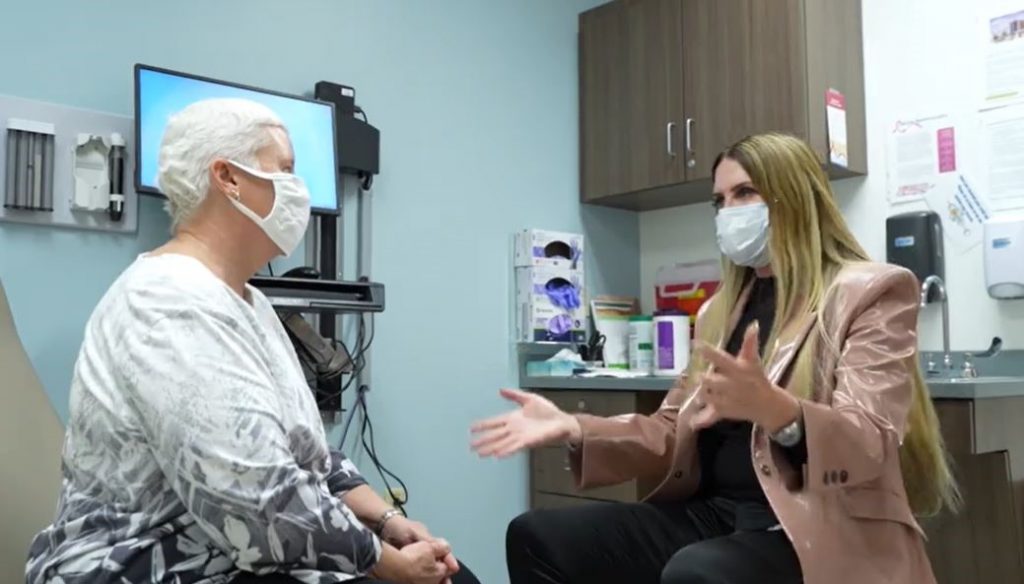 Lehigh Valley Health Network is honoring a group of cancer survivors and caregivers who have paved the way for others going through similar experiences. 
Danelle Kane lost her mother to breast cancer 10 years ago, then was diagnosed herself in 2017. 
The first grade teacher from Tamaqua was cancer free for a year when it showed up again in her other breast.
She finished her treatments in spring of 2019 and has been very vocal ever since about her experience with breast cancer.
Now, Kane is one of a dozen people who will be honored May 21 at LVHN's annual Celebration of Champions.
"I don't feel as though I'm doing anything special, I'm just here to help and share my story and let people know everything's going to be okay," Kane said.
Kane is not the only patient being recognized.
Annette Filler delayed her annual checkup after getting a COVID-19 vaccine. When she finally went in, doctors found breast cancer.
Ever since, the Coopersburg woman has been outspoken about getting a yearly mammogram.
"Women and men cannot not go just because they just got their COVID vaccine and that's as important as having your mammogram or getting yourself checked," Filler said.
Both women say they owe their positive treatment experiences to oncologist Dr. Lori Alfonse.
Alfonse is the chief of LVHN's Lehigh Valley Topper Cancer Institute and helps to choose which survivors are honored.
"These champions are people who took the proverbial bull by the horns, kept a positive attitude, did what they needed to do, and now they're thriving, they're doing well, they're healthy, and they want to share that experience," Alfonse said.
The annual event raises money that goes directly to a patient assistance fund. LVHN is honoring a dozen advocates for cancer awareness at its Celebration of Champions gala on Saturday, May 21.
WLVR's Brittany Sweeney will emcee the event.
Sign up for our WLVR weekly newsletter to stay up to date with the latest news from the Lehigh Valley and across Pennsylvania.
---