New feature: 'Flight Club' explores the Lehigh Valley's craft beer scene
Written by Jim Deegan on May 5, 2022
New feature: 'Flight Club' explores the Lehigh Valley's craft beer scene
By WLVR Staff
May 5, 2022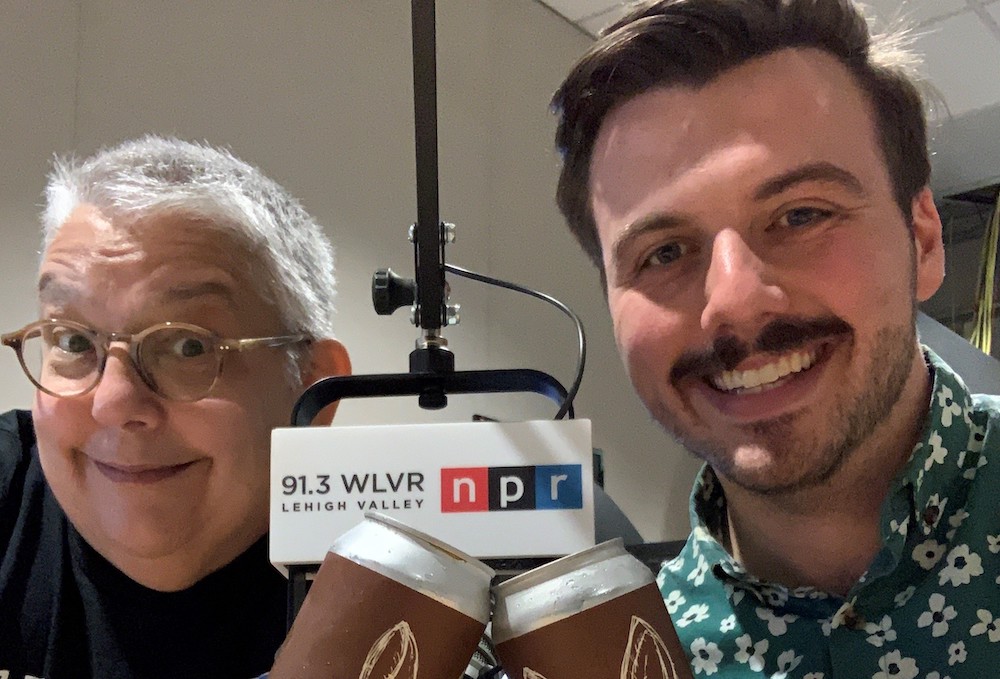 Not long after WLVR's Christine Dempsey and Devan Kortan started working together, they discovered their mutual affinity for beer.
Kortan moved to the Valley from Sacramento and Dempsey had moved to Atlanta for a few years before coming back to Bethlehem.
Together, they discovered the growing local craft brewery community in the area. They looked for an opportunity to highlight local brewers and their creations. That's how WLVR's Flight Club was born.
They introduce the feature here with a visit to McCall Collective Brewing in Allentown. You can listen by clicking the player above.
Christine and Devan will visit a local brewery each week. They'll sit down with the brewer, talk beer and test out a flight. You'll have a stool at the bar when they discover some interesting concoctions and hear the backstory of how they were conceived.
Flight Club airs on WLVR Thursday nights at 7:44 p.m.; Friday afternoon at 2:33 p.m., Friday evening at 5:44 p.m. and Saturday at 5:35 p.m.
Cheers!
Sign up for our WLVR weekly newsletter to stay up to date with the latest news from the Lehigh Valley and across Pennsylvania.
---