'Smart farm' opens at brownfield site in Bethlehem
'Smart farm' opens at brownfield site in Bethlehem
By Megan Frank
May 27, 2022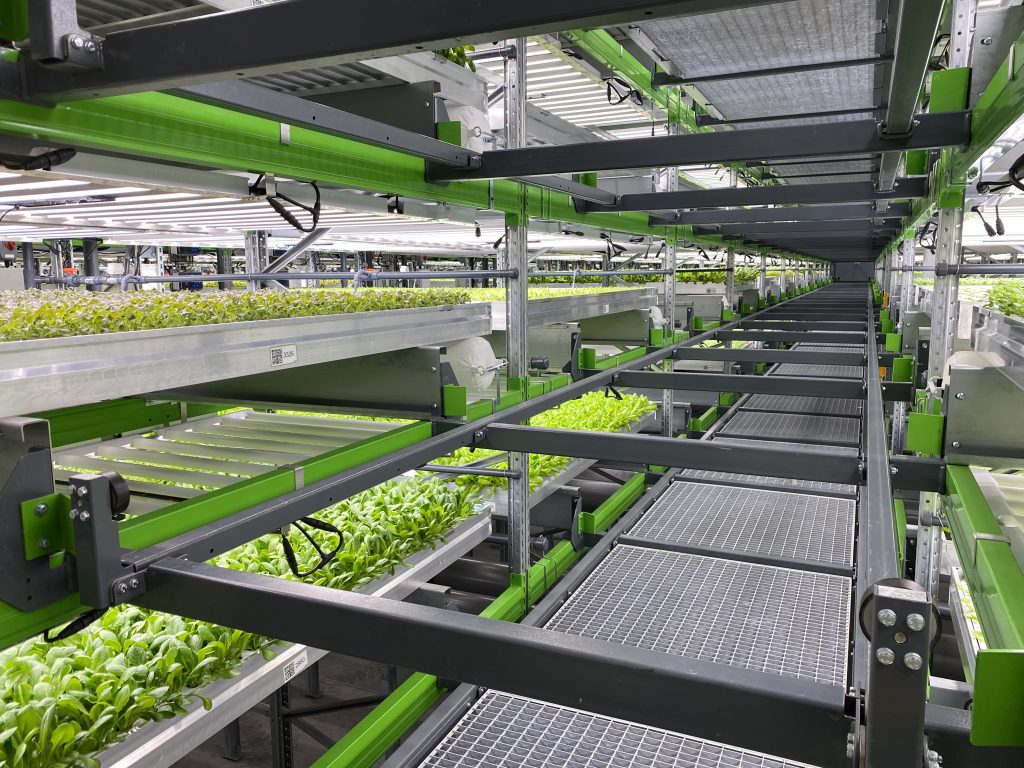 The site of a former industrial brownfield site in Bethlehem has been transformed into an indoor vertical farm.
Bowery Farming, which is powered by 100% renewable energy and is equipped with high-tech computers and robotics that help speed up production, officially opened Thursday.
Katie Seawell, chief commercial officer at Bowery, said the company's vertical farming model allows them to maximize indoor spaces.
"So what we've been able to do is convert this brownfield into this lush, vibrant farm that will be able to feed the surrounding communities. If you combine how we're converting land, how we're growing up, and the growth cycle efficiency, we're about 100 times more productive on the same square foot of land than traditional agriculture," said Seawell.
Irving Fain, Bowery's chief executive officer, said his farms use state-of-the art water recapture and filtration systems.
"We can grow food all year round—365 days of the year—independent of weather and seasonality. We use a tiny fraction of water compared to traditional agriculture. This is pesticide-free food," said Fain.
Gov. Tom Wolf, who attended the opening, said the farm received upwards of $400,000 in grants and tax credits to open up shop in the Lehigh Valley.
"The biggest industry in Pennsylvania is agriculture," said Wolf, "We're not just traditional farmers. We're thinking about how we can use the food supply chain to our advantage."
The New York-based company says its "smart farms" are built near urban areas so that the fresh produce can get to city stores quickly.
The Bethlehem location will bring fresh produce to 50 million people within a 200-mile radius of the farm. Local sellers will include Whole Foods, Giant and Amazon Fresh.
The new farm brought 70 new jobs to the region.
Sign up for our WLVR weekly newsletter to stay up to date with the latest news from the Lehigh Valley and across Pennsylvania.
---