Tilghman Street bridge set to reopen after lengthy construction
Tilghman Street bridge set to reopen after lengthy construction
By Hayden Mitman
May 9, 2022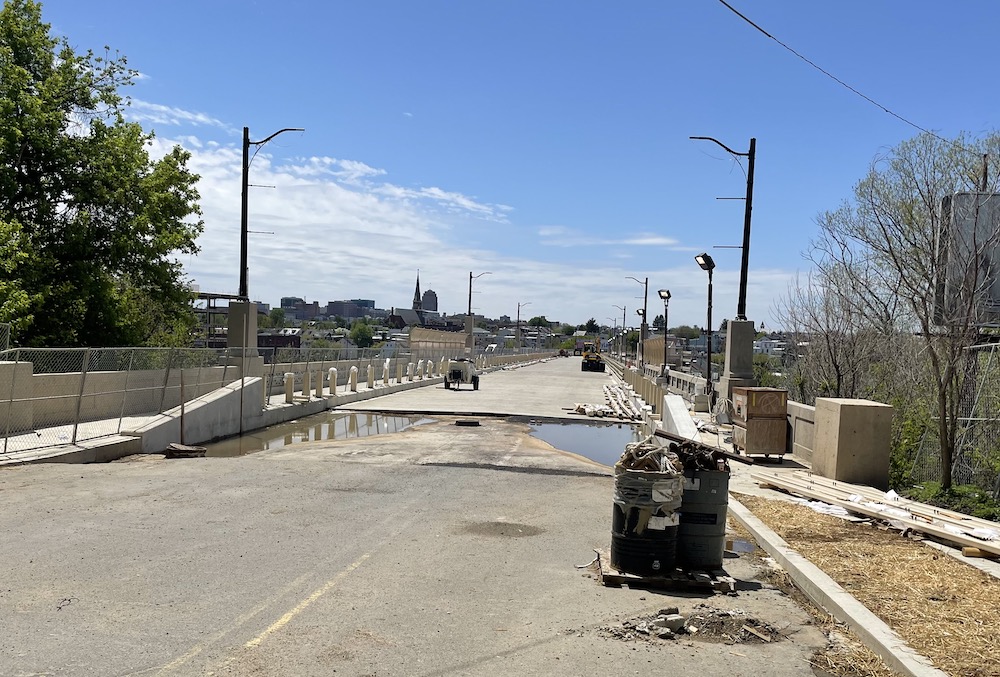 ALLENTOWN, Pa. – After more than four years, and a number of delays, construction on what was once a main thoroughfare in Allentown is nearly complete.
By the end of the month, the nearly $22-million Tilghman Street Bridge revitalization project will finally be complete.
Construction began in January of 2018, and was intended to be complete by June of last year.
But COVID-related delays kept crews from finishing the revitalization of the nearly 100-year old bridge.
When reopened, the renovated bridge over the Lehigh River is expected to see an average daily traffic of more than 17,000 vehicles and is expected to improve center city residents' ability to access the airport and Coca-Cola Park.
Allentown will celebrate the reopening of the Tilghman Street Bridge with a block party over the Lehigh River on May 26.
Sign up for our WLVR weekly newsletter to stay up to date with the latest news from the Lehigh Valley and across Pennsylvania.
---