Urban green spaces help reduce stress close to home
Urban green spaces help reduce stress close to home
By Brittany Sweeney
May 31, 2022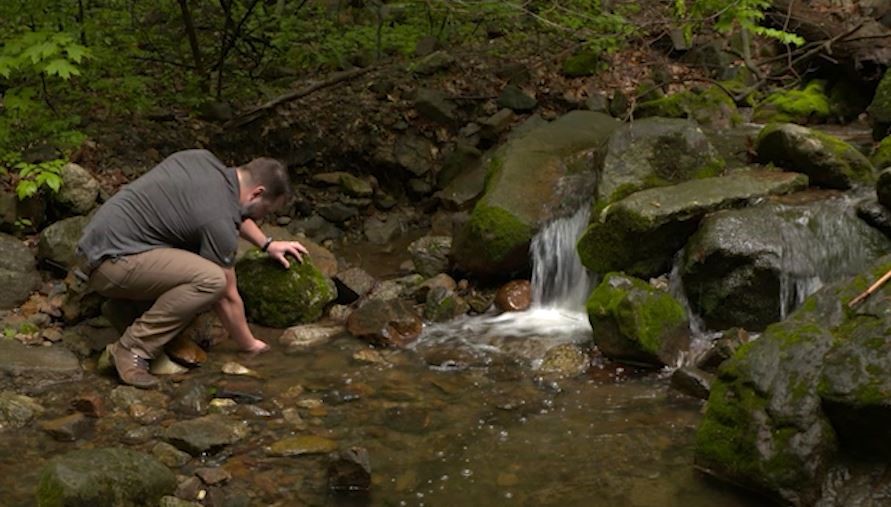 BETHLEHEM, Pa. – If you live in an urban area, it may not always be easy to enjoy the great outdoors. 
However, there are some spots in the Lehigh Valley that provide immediate connections to nature.
A 15- to 20-minute walk outside is proven to help boost your mood and lower your blood pressure, according to Connor Moriarty, a nature enthusiast and the founder of Reset Outdoors, an organization that uses nature in its therapy practices.
"The first thing is it reduces our stress and in as little as five minutes, the stress hormone cortisol starts to reduce measurably in our bodies," Moriarty said, "That's a powerful shift that you may not necessarily be cognitively aware of, but physiologically, things are changing."
The Valley has some great clean walking trails that accommodate beginners or experienced hikers.
There's Walking Purchase Park, which connects Bethlehem and Allentown. Also, the Wildlands Conservancy in Emmaus, Jacobsburg State Park in Nazareth, and the Trexler Game Preserve west of Allentown.
Moriarty suggests wearing comfortable shoes and clothing, taking along a water bottle, and packing some bug spray.
Sign up for our WLVR weekly newsletter to stay up to date with the latest news from the Lehigh Valley and across Pennsylvania.
---