Allentown residents take the good with the bad after school district OKs 2022-23 tax hike
Allentown residents take the good with the bad after school district OKs 2022-23 tax hike
By Stephanie Sigafoos
June 29, 2022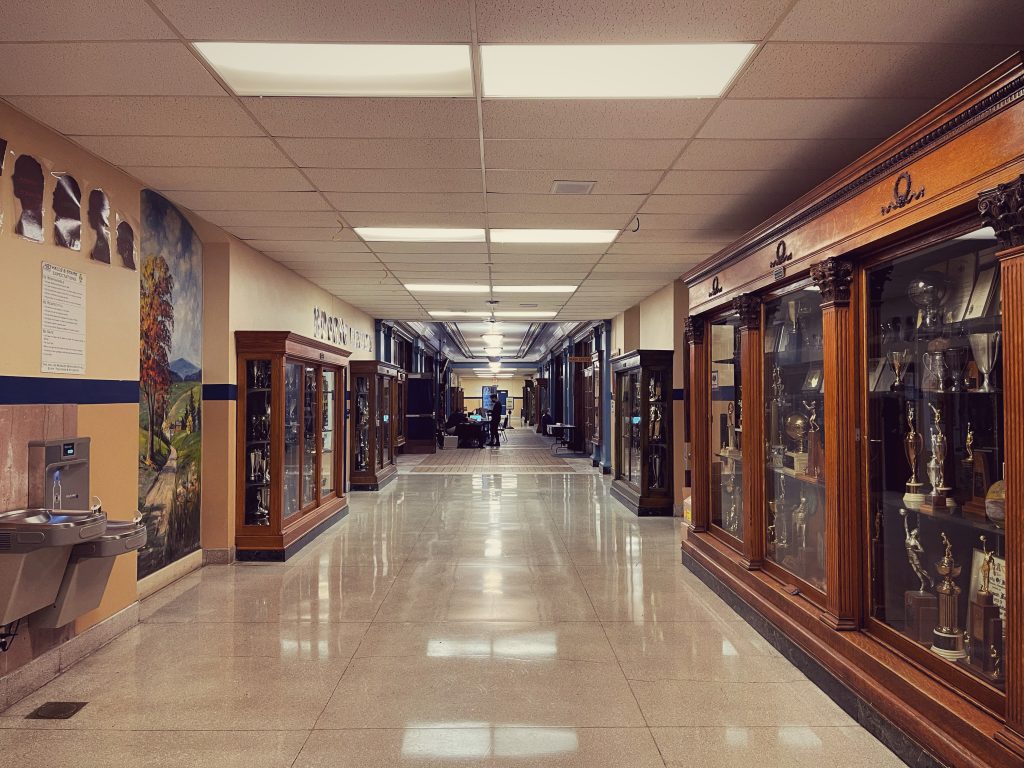 There's good news and bad news this week for homeowners in the Allentown School District.
In a 5-4 vote, the school board approved a 5.3% tax increase Tuesday as part of a $395.6 million spending plan — the sixth consecutive increase by the district and the largest legally allowed by the Act 1 Index.
"This board of education really struggled and agonized over this decision," Superintendent John Stanford said in an interview Wednesday.
The math works out to an increase of about $178 per household for a home assessed at $155,969, which is the district average. However, property tax relief funds — via the Taxpayer Relief Act — also increased by about $187, Stanford noted, helping to ease or even completely erase the tax hike for many homeowners enrolled.
"For that average home here in Allentown, they actually would receive … I believe it's $9 more than what the increase would require them to pay," Stanford said.
The school district's final budget is based in part on anticipated state funding from calculations made in April. However, the state Legislature has yet to approve a roughly $42 billion budget with just one day left in its fiscal year. It's left residents wondering how the district determined a tax hike was necessary.
"The bottom line is that it's needed because Allentown School District, like 100 other school districts around the state, does not receive adequate funding from the state of Pennsylvania," Stanford said. "The state has not put enough money into the [fair funding] formula in order for us to receive the fair share that we should in order to educate our students."
Stanford said the district expects a significant increase in Basic Education Funding and Special Education Funding from the state, and passed its budget based on those expectations. He said it marks the second consecutive year the administration has been able to present a balanced budget to the board and the community, but there are concerns if state funding comes up short.
"It's hard to speculate, what would what we would have to do," Stanford said. "But I think it is safe to say that if we did receive less than what we assumed as a part of the budget that was passed last night … we would have to have more conversations here in Allentown School District to figure out what we would do."
The Associated Press reported that closed door talks between Senate Republicans and Democratic Gov. Tom Wolf's office were ongoing, but the sides were still "far apart" as the talks revolve around the amount of money Wolf is seeking for public schools.
While Allentown School District waits for the state budget to be passed, Stanford said they have $141.6 million in total from the Elementary and Secondary School Emergency Relief Fund (ESSER) to use by September 2024, and the money will be put to good use.
"With the dollars from ESSER, I would think in the next couple of years that almost all — if not all — of our schools will have air conditioning. And that will be a huge, huge improvement over where we currently are right now," Stanford said.
There was more good news Wednesday afternoon from Lehigh County Executive Phil Armstrong, who said there will be no tax increase from the county this year, and county officials aren't planning property reassessments now or in the foreseeable future.
Armstrong said it should ease the minds of residents who believed a reassessment could result in a shift in the tax burden for anyone whose property values have risen faster than average.
"Rarely does the county do an assessment more than every 10 to 15 years, so we are not planning on doing a reassessment," Armstrong said. "We are also planning our budget right now, and I have given all the department heads notice that we are not going to go for a tax increase. I think that's very important we do that on the county level at this point."
Sign up for our WLVR weekly newsletter to stay up to date with the latest news from the Lehigh Valley and across Pennsylvania.
---