How Pa. and Lehigh Valley leaders are reacting to Roe vs. Wade ruling
How Pa. and Lehigh Valley leaders are reacting to Roe vs. Wade ruling
By Stephanie Sigafoos
June 24, 2022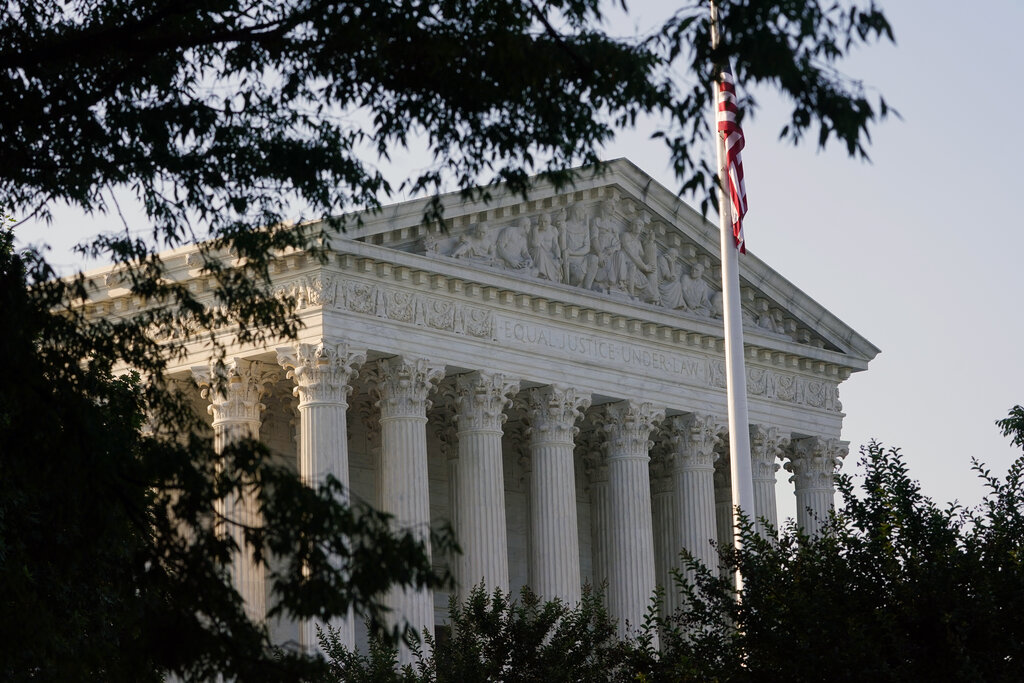 State and local leaders were quick to react Friday to news that the U.S. Supreme Court had overturned Roe vs. Wade, ending constitutional protections for abortion that had been in place nearly 50 years.
The decision by the court's conservative majority is expected to lead to abortion bans in roughly half the states. It came more than a month after the leak of a draft opinion by Justice Samuel Alito indicating the court was prepared to take this step.
In the final opinion, Alito wrote that Roe and Planned Parenthood v. Casey, the 1992 decision that reaffirmed the right to abortion, were wrong the day they were decided and must be overturned.
Lawmakers and other leaders and organizations immediately released the following statements, in part or in full:
Pennsylvania Gov. Tom Wolf:
"First and most importantly, it is critical that everyone understands that abortion services are available and unharmed in Pennsylvania by today's Supreme Court action. Providers may still provide reproductive health care services and patients should continue the health care plan they've developed with their physicians.
"Nonetheless, I am deeply disappointed in today's Supreme Court opinion and the impact this decision will have nationwide."
Pennsylvania Attorney General Josh Shapiro, Democratic candidate for governor:
"While we expected we'd face this devastating ruling — this is a tragic day for our country, as a woman's freedom to choose now depends on the state in which she lives. Abortion is still legal in Pennsylvania, but whether it remains legal depends entirely on who we elect as our next governor."
U.S. Sen. Pat Toomey (R-Pa.):
"The U.S. Supreme Court's ruling on Dobbs v. Jackson Women's Health Organization restores the American people's ability to determine abortion laws through their elected representatives, as the Constitution requires. Precedents that are wrongly decided should be overturned, just as Brown v. Board of Education was right to overturn Plessy v. Ferguson. This ruling is a win for the unborn, the Constitution, and democratic governance."
Bishop Alfred A. Schlert, Allentown Diocese:
"In light of the Supreme Court decision on Dobbs, we are reminded that since God is the author of all life, all human life must be protected and respected at every stage, especially the most defenseless.

"The past half century has consisted of dark days of human and judicial error that manipulated the Constitution to allow humans to play the role of the Creator and the arbiter of who deserves to live. I commend the justices for their courageous willingness to reexamine the right to terminate a life."
Pennsylvania Lt. Gov. John Fetterman, a candidate for U.S. Senate:
"Deciding how and when to become a mother is a decision that should always be made by a woman and her doctor — not politicians.
"If there were any doubts left about what's at stake in this race, it became crystal clear today. The right to an abortion will be on the ballot this November in Pennsylvania."
State Sen. Doug Mastriano, Republican candidate for governor:
"Roe v. Wade is rightly relegated to the ash heap of history. As the abortion debate returns to the states, Pennsylvania must be prepared to lead the nation in being a voice for the voiceless."

U.S. Senator Bob Casey (D-Pa.):
"Today's decision upends almost a half century of legal precedent and rips away a constitutional right that generations of women have known their entire lives. This dangerous ruling won't end abortions in this country, but it will put women's lives at risk. And make no mistake—this is not the end goal, it's just the beginning. Republicans in Congress want to pass federal legislation to completely ban abortion. Our daughters and granddaughters should not grow up with fewer rights than their mothers."

State Rep. Mike Schlossberg (D-Lehigh):
"The ruling by the Supreme Court of the United States is disappointing and frightening. It obliterates the constitutional protection for a woman to make decisions regarding her health. It sets the foundation to make contraception illegal and even opens the door to erode marriage equality. Make no mistake: the American constitutional promise of medical privacy is under attack in this country. This is not the end game. This is a starting point. And it's why I condemn this ruling in the strongest possible terms.

U.S. Rep. Susan Wild (D-Lehigh Valley):
"The conservative majority on the Supreme Court just overturned Roe v. Wade, stripping away reproductive freedom and creating a disturbing and extreme new precedent: that long-held constitutional liberties are not guaranteed, but may be dismantled at the dystopian whim of the far-right. The fear that Republicans had for years claimed was mere 'hysteria' has come true. And make no mistake, this decision will have consequences far beyond abortion rights. This is just the beginning. Everything is on the line.
"We now live in a nation where a once-guaranteed right for all women has been shattered; where women in at least 24 states now have even fewer rights than men; and where the government can inject itself into the most personal of decisions.
Bradbury-Sullivan LGBT Community Center, Allentown:
"Reproductive rights are LGBTQ+ rights, and abortion impacts more than just women. This affects all of us. Queer, nonbinary, and transmasculine community members all depend on reproductive care.
The U.S. Supreme Court's decision undermines the health and safety of LGBTQ+ people, and while
Pennsylvania currently safeguards reproductive rights, the future is dangerously unclear."
Reggie Shuford, executive director of the ACLU of Pennsylvania:
"This is a shameful day in the history of the Supreme Court. For 49 years, generations of Americans have relied on the constitutionally protected right to an abortion, but the court is ignoring its own precedent and the well-being of millions of women in the name of an extremist political agenda
"People in Pennsylvania should be clear that abortion is still legal in our state. And it will remain legal as long as we continue to elect candidates to office who support access to abortion."
Sign up for our WLVR weekly newsletter to stay up to date with the latest news from the Lehigh Valley and across Pennsylvania.
---