Pollution-eating paint on Allentown's largest mural is purifying the air
Pollution-eating paint on Allentown's largest mural is purifying the air
By Megan Frank
June 16, 2022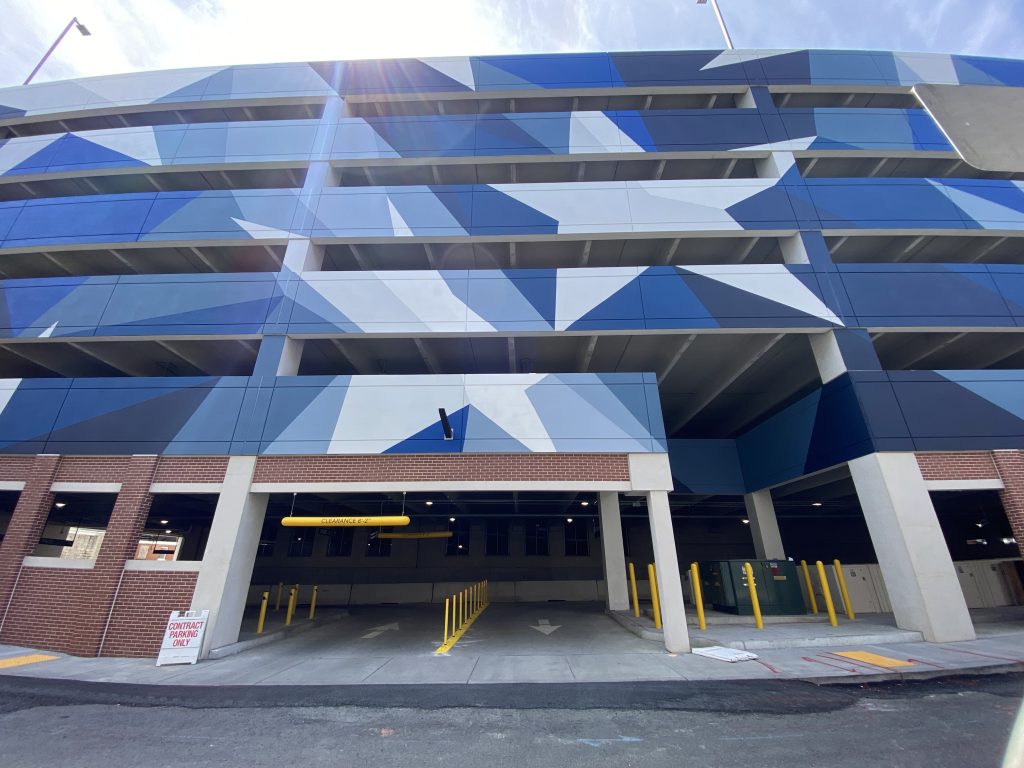 ALLENTOWN, Pa. – Allentown's newest and largest mural is not just beautifying the city.
It's also helping to purify the air: the 10,000-square-foot image was created using pollution-absorbing paint.
The paint used for the American flag-themed mural on the side of the Maple Street Parking Garage is infused with a mineral that locks in harmful pollutants like carbon dioxide molecules, and neutralizes them.
Artist Denton Burrows, a Lehigh University alum, said similar tech is used to help astronauts breathe better on the International Space Station.
"There was a technology created for the [International] Space Station where the walls are coated with this nanoparticle substance and it absorbs carbon dioxide," said Burrows.
Burrows' company, Dripped On Productions, was hired to create the mural. He used about 100 gallons of paint for the project, the equivalent of planting 20 trees.
"[The paint] absorbs all kinds of pollutants, carbon dioxide, formaldehyde, and all kinds of bad stuff," said Burrows.
Jane Heft, founder of Allentown Mural Arts, a newly-formed nonprofit which organized the $40,000 project, said she hopes to bring more murals to the region.
"I think the more development we see, the more that people will realize the value of having mural arts and public art. You have these blank walls in the city and this is a way to bring brightness," said Heft, who is also design director at City Center Allentown, a real estate development group.
The Maple Street Parking Deck fits 1,000 cars, and Heft said the art installation will absorb emissions from vehicle activity for the next 5-7 years.
Burrows' New York City-based mural arts company includes co-founder Jonathan Neville.
Over the last few years, Dripped On Productions has had hands in multiple murals across the Lehigh Valley. Burrows has even designed beer bottle labels for Brü Daddy's Brewing Co. on Hamilton Street.
"Allentown has sort of become our second home. There's a really cool sort of underground art and music scene in the [Lehigh] Valley," Burrows said. "And there's a lot of good walls, like old industrial stuff, that can be repurposed."
The mural was made possible through a partnership with the City of Allentown and the Allentown Parking Authority.
Sign up for our WLVR weekly newsletter to stay up to date with the latest news from the Lehigh Valley and across Pennsylvania.
---