Ringing with history, the Liberty Bell Museum marks its enduring legacy
Ringing with history, the Liberty Bell Museum marks its enduring legacy
By Aliza Lev
June 30, 2022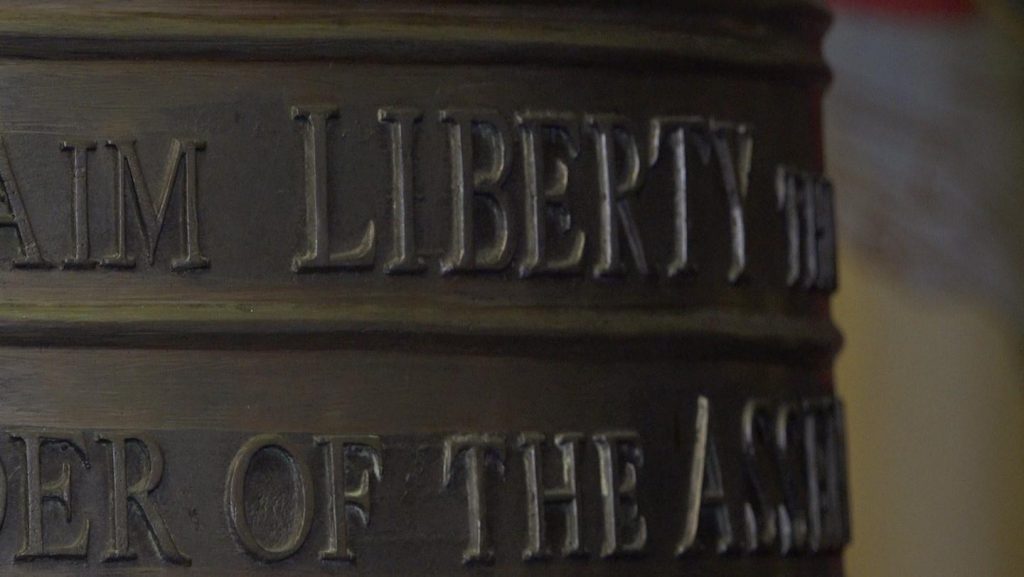 This year marks the 60th anniversary of the opening of the Liberty Bell Museum, which has been nestled in the heart of Zion Reformed United Church of Christ in Allentown since 1962.
To celebrate, the museum will host a series of events throughout the summer and fall.
The principal display, "The Diamond Jubilee," runs through September.
"Our current exhibit is all about the museum's 60th anniversary, so you can come in and see and read the history. And, you know, we've got a lot of pictures from 1962," said Museum Manager Stephanie Burke, who added the exhibit showcases the history of both the bell and the museum.
An official anniversary celebration will take place in September.
"We are going to have a big party both indoors and outdoors on Sept. 25," Burke said, "because that is close to the date when the bells were brought to the museum in 1777."
During the summer, the museum will also present its annual July 4 celebration and bell ringing ceremony, and on July 16, it will host a historical marker dedication.
Sign up for our WLVR weekly newsletter to stay up to date with the latest news from the Lehigh Valley and across Pennsylvania.
---