Sing along with Pride
By Brad Klein
June 30, 2022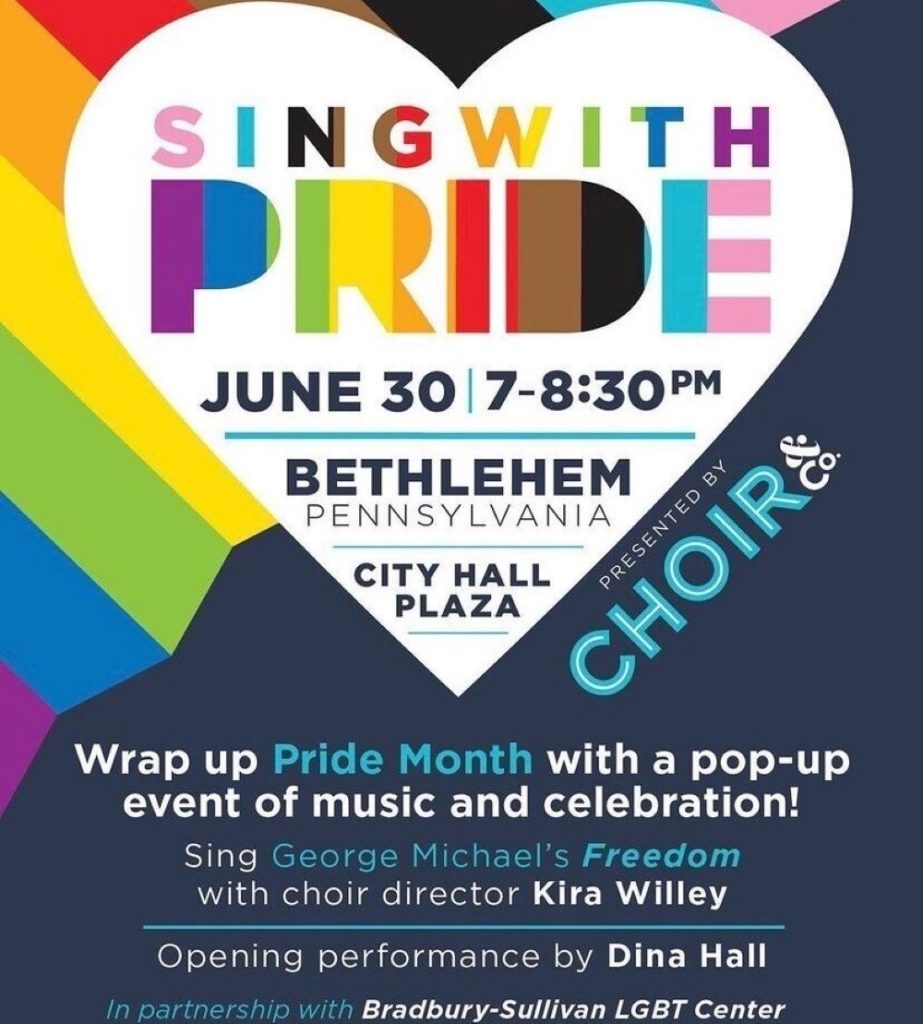 There's a free opportunity for anyone to sing-along and celebrate the last day of Pride Month on June 30: It's a pop-up choral performance organized by the Bradbury-Sullivan LGBT Community Center and a group called "Choir & Company." 
Kira Willey, director of "Choir & Company," said that the people who show up are the choir.
She'll teach parts and everyone sings along.
Local singer songwriter Dina Hall will open for the event.
It's free and runs 7-8:30 p.m. Thursday at Payrow Plaza in Bethlehem.
Sign up for our WLVR weekly newsletter to stay up to date with the latest news from the Lehigh Valley and across Pennsylvania.
---