Thousands to descend on Saucon Valley Country Club for U.S. Senior Open
Written by Jim Deegan on June 23, 2022
Thousands to descend on Saucon Valley Country Club for U.S. Senior Open
By WLVR Staff
June 23, 2022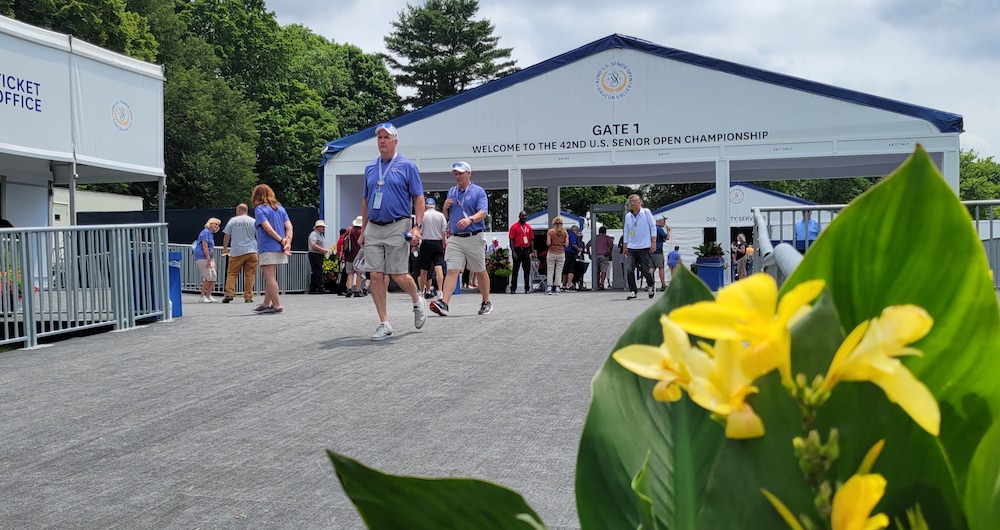 UPPER SAUCON TWP., Pa. – Today marks the start of competition for the U.S. Senior Open golf tournament at Saucon Valley Country Club.
The pristine grounds and venerable Old Course are hosting the world's best over-50 golfers for a record third time.
Thousands of spectators will visit through the weekend.
Parking at the club is prohibited without a permit. Your best bet is to follow the signs to Lehigh University's Goodman campus. Complimentary shuttles will take visitors to and from the club.
Saucon Valley previously hosted the Senior Open in 2000 and 1992.
WLVR's Brad Klein spoke with Hank Thompson, senior director of the U.S Senior Open.
They discussed the course, what makes it special and the $4 million purse that the 156 golfers will compete for between now and Sunday afternoon. You can hear the conversation by clicking the player above.
Sign up for our WLVR weekly newsletter to stay up to date with the latest news from the Lehigh Valley and across Pennsylvania.
---