As 1st cases of monkeypox reach the Lehigh Valley, experts address stigma, vaccine shortage
Written by Jim Deegan on July 28, 2022
As 1st cases of monkeypox reach the Lehigh Valley, experts address stigma, vaccine shortage
By Tyler Pratt
July 28, 2022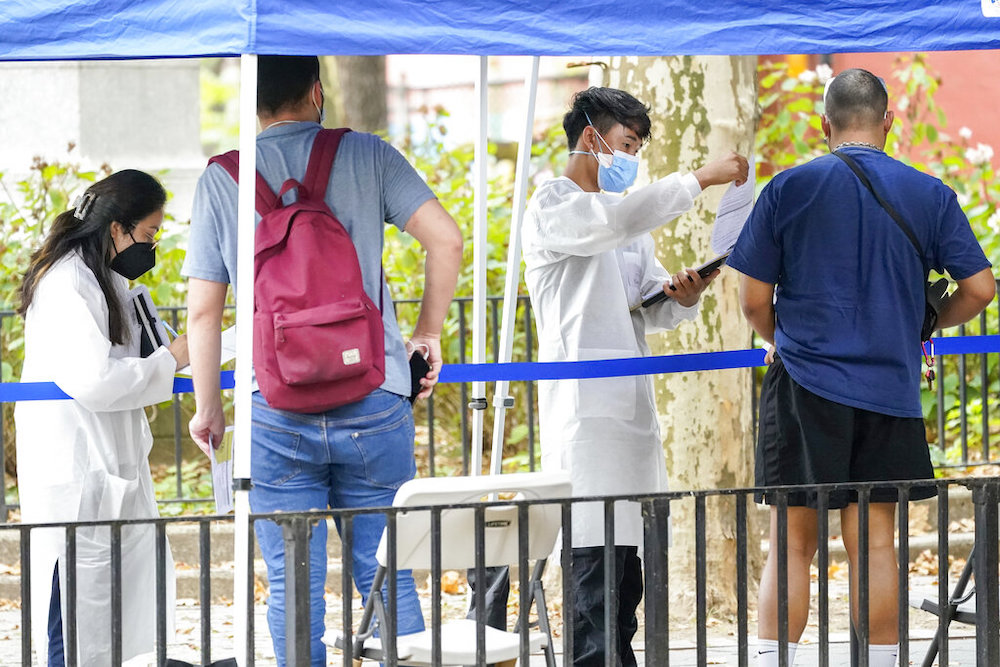 This story has been updated.
Health care centers in the Lehigh Valley are treating a handful of monkeypox cases. Doctors say the number may be higher than what's being reported, and it is expected to rise.
On Saturday, the World Health Organization (WHO) declared monkeypox a global health emergency.
As of Wednesday night, 114 cases were reported in Pennsylvania.
A representative for Lehigh Valley Health Network said this week they've seen "several cases." St. Luke's University Health Network reports treating four. The Bethlehem Health Bureau has reported two.
The Allentown Health Bureau hasn't reported any cases yet. But Belle Marks, associate director for personal health services, said the bureau is "gearing up."
"There may be city residents that were tested elsewhere and gotten vaccinated somewhere else and we may not have those numbers yet," Marks said.
UPDATE: The U.S. Department of Health and Human Services said it has allocated nearly 18,000 monkeypox vaccine doses to Pennsylvania over the past few days.
The Pennsylvania Deptartment of Health said it will determine where they go depending on need.
The Philadelphia Department of Public Health is also receiving nearly 8,400 doses from HHS that the city will distribute.
Bethlehem Health Bureau has confirmed they will received some.
HHS has provided a list of monkeypox vaccination distribution by jurisdiction.
Most of the Pennsylvania cases have been in Philadelphia and Pittsburgh so far, according Dr. Jeffrey Jahre, St. Luke's University Health Network's senior vice president of medical and academic affairs.
"[Monkeypox] has been primarily seen as a 'city disease,' and in Pennsylvania that has been the case," Jahre said. "But since the Lehigh Valley is now either the second or third metropolitan area, depending on how you look at it, we are not eliminated from that risk group."
While the CDC says the risk of getting monkeypox "is believed to be low," people who come into close contact with others carrying the virus can be infected.
Many health experts agree a high-risk group is men who have sex with men (MSM), particularly those who have multiple or anonymous partners. But they say anyone can get monkeypox. And advocates worry the lack of vaccine supply and education on the virus could be fostering stigma about the disease.
History and symptoms
Monkeypox has been found in humans for decades, primarily in regions of Africa. It is in the same viral family as smallpox, which was eradicated in the 1980s through vaccination efforts.
A monkeypox outbreak occurred in the U.S. in 2007, when just under 50 cases were found in several states.
Since the current outbreak of the virus began spreading around the globe this spring, more than 20,600 cases have been reported worldwide, according to the Centers for Disease Control and Prevention (CDC). More than 4,600 of those are in the U.S., with cases reported in most states.
Symptoms of monkeypox may vary, but can present as muscle aches, fever, headaches, and feeling tired. According to the CDC, the disease may include rashes with pimples or blisters, as well as lesions. They can develop across the body, including the face, genitals or inside the mouth and may often be painful.
"Monkeypox can be disabling," Jahre said. "The disease can last two to four weeks if it's untreated. But it really isn't a disease that causes death."
The CDC says it can also be spread "during prolonged, face-to-face contact, or during intimate physical contact, such as kissing, cuddling, or sex." Also, clothing or fabric that previously touched an infectious rash or body fluids can spread the virus. And pregnant people can pass it to their fetus.
But many daily routines, like work, errands and social functions may not put a person at risk of being infected.
Testing and vaccines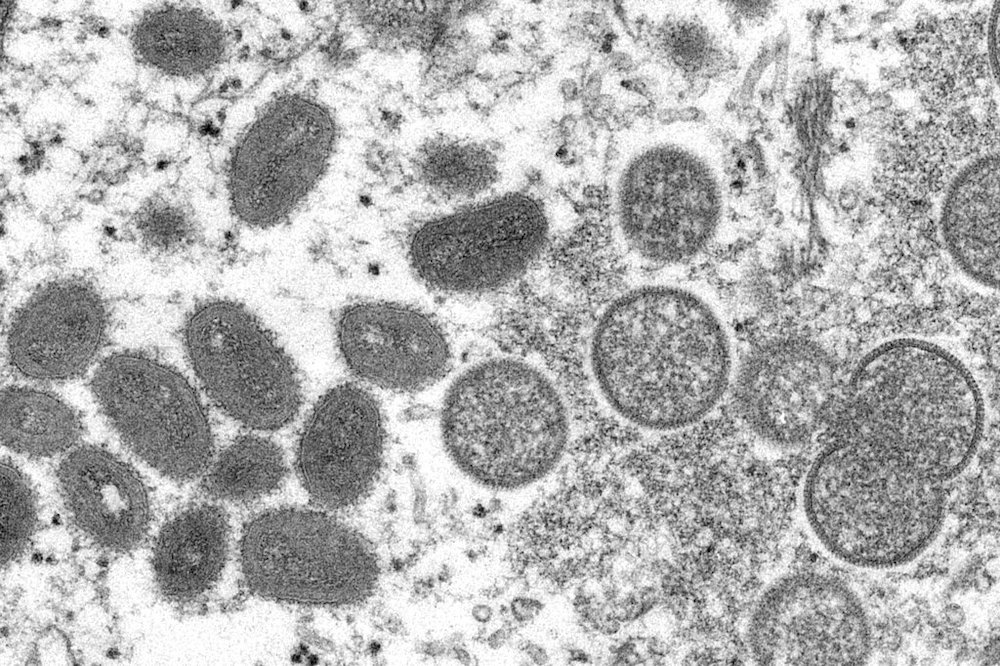 Testing can detect the virus, but tests are not available over-the-counter. People will need to see a doctor if they think they were exposed, and the patient may need to show physical symptoms, such as a rash, to be tested for monkeypox.
Earlier in this year's outbreak, some health care experts said a lack of testing capacity made it difficult to track the spread of monkeypox. But commercial labs have begun helping with quicker turnaround times of about 24 hours.
There are two vaccines against monkeypox. According to the Pennsylvania Department of Health, they can be used to prevent monkeypox infection and can be used up to 14 days after someone is exposed.
The Allentown Health Bureau only has a "small amount" of vaccine, Marks said
The shots are being allocated by the CDC. The state Department of Health reports half of its vaccine allotment has been sent to Philadelphia, site of the largest state outbreak.
Some say the federal government is doing too little, too late.
"I don't think it's an exaggeration to say that all the people who feel they should get this vaccine, who would be qualified for this vaccine, are not able to do so," Jahre said Tuesday.
That may be changing. On Wednesday, health regulators announced nearly 800,000 doses of monkeypox vaccine will soon be available for U.S. distribution. They plan to announce allocation plans today.
The first vaccine shipment came into the Philadelphia region in mid-July, two months after the latest outbreak began.
Health departments in major cities like San Francisco and other parts of the country say they don't have enough shots to meet demand.
This month, New York City opened an online portal for high-risk individuals 18 and older to get immunized, but residents reported website issues and struggled to get appointments. Seventeen thousand appointments were reportedly filled in 30 minutes on Friday. In the San Francisco Bay area, people have reportedly waited in lines for hours to try to secure a vaccine.
In Allentown, it remains a waiting game. Marks said she sees similarities to when COVID hit in 2020 – with agencies preparing for investigations, contact tracing and a limited supply of vaccines.
"Not to be cliche," Marks said. "But it's deja-vu all over again."
Addressing the stigma
The MSM group considered high risk for monkeypox can include gay, bisexual and transgender and gender nonconforming individuals. But health officials stress anyone can get the disease.
"We know that this is certainly not by any means confined to the [MSM] group," Jahre said. "And we've already seen cases that have extended from that group, including two children and a number of people (in the U.S.) who have absolutely no other risk factors."
Jahre and other health professionals warn that any stigma surrounding who monkeypox infects can be dangerous. He said he saw some of the first patients in the Lehigh Valley during the HIV/AIDS epidemic.
"There were families that were literally being shunned," said Jahre, an infectious disease specialist. "They were being denied places to go or to be cared for because of the fear and stigmatization that occurred."
Chrystina Obleschuk is an epidemiologist and the health equity programs manager at the Bradbury-Sullivan LGBT Community Center in Allentown.
"To be clear [monkeypox] is not a sexually transmitted disease," Obleschuk said. "However, it is one way that it can be spread."
But she says monkeypox has been a difficult disease to address, because sexual contact has played a role in the current outbreak.
"I think one of of our big messages is we want to make sure people understand that just because it is primarily affecting the gay communty is it not, quote, 'a gay disease,'" Obleschuk said. "It's not only going to affect the LGBTQ community… It's an issue that could be affecting everybody."
Obleschuk and the Bradbury-Sullivan LGBT Community Center are working to educate the community. They recently put out a "Pride Guide to Public Health" and just launched a website to help answer questions for people worried about monkeypox and to connect them with health resources.
"It is difficult to balance saying, 'Don't have contact with people you don't know' but also 'We want you to be happy and live a fulfilling life,'" Obleschuk said.
The Associated Press contributed to this report.
Sign up for our WLVR weekly newsletter to stay up to date with the latest news from the Lehigh Valley and across Pennsylvania.
---