As temperatures soar, Lehigh Valley Zoo takes measures to help animals beat the heat
Written by Jim Deegan on July 22, 2022
As temperatures soar, Lehigh Valley Zoo takes measures to help animals beat the heat
By Jay Bradley
July 22, 2022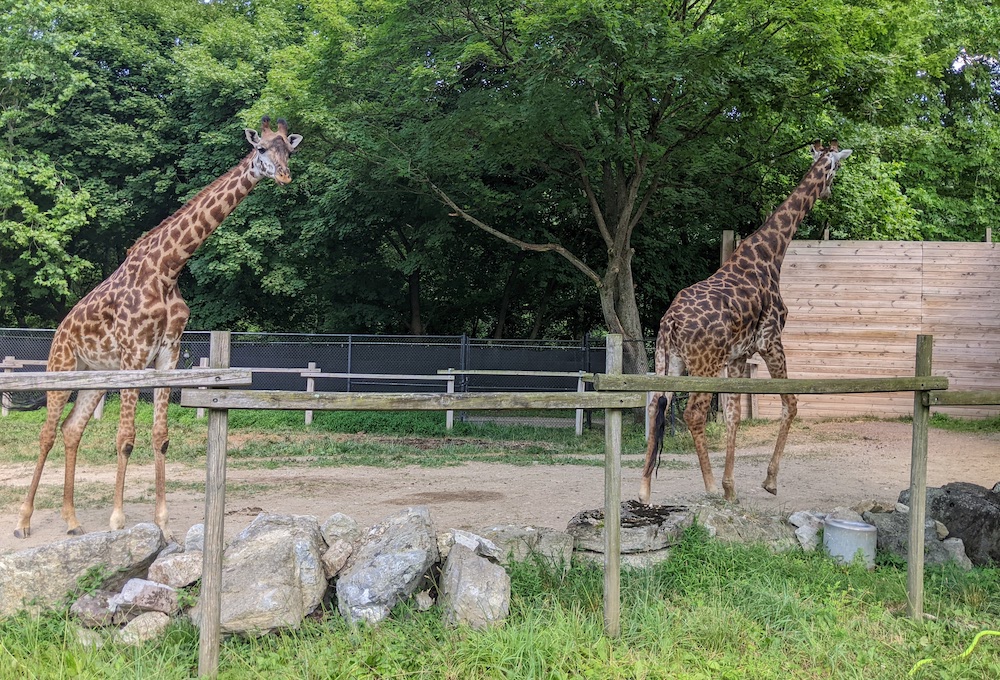 With a heat wave affecting people all over the region, the Lehigh Valley Zoo is making sure those with fur and feathers are kept safe, too.
Using ice, mist and other measures, the zoo is taking steps to make sure its animals are comfortable in the 90-plus degree temperatures.
Because animals at the zoo come from different climates, the staff takes different measures for different exhibits.
"Our biggest focus is on the animals who are not built for the heat," said lead keeper Kaylyn Devine. "So our African penguins, our giraffes, our scimitar-horned oryx, they are African animals. They do just fine in the really hot weather.
"But then we also have animals like our snowy owl. As the name implies, 100-degree weather is really not his favorite thing. So he's one of those animals who we will go to an ice machine and fill up bags of ice and make him a giant ice nest which he will happily sit in to cool his body down."
One of the strategies zookeepers use is to make "ice cakes" that they drop into exhibits. These are bowls filled with ice then frozen — often with fruit, fish, or meat inside — for animals to eat and cool down. Mostly, the job involves keeping a close eye on vulnerable animals and adjusting as they see fit.
"We walk around to make sure that they have shady spots, that if they're overheating maybe we'll fill up an additional pool for them or set up an additional mister just to give them an extra opportunity to cool off if they need it," Devine said. "Our cats, no matter what we give them, they hate it, because they're cats. But we at least try, but the rest of the animals seem to appreciate the opportunity for cool-down."
Devine says the staff is also keeping an eye on zoo visitors for signs of fatigue, and is making sure that water and cover are available for people's safety in the heat.
"Just make sure you're taking care of yourselves," she said. "We appreciate every single person who chooses to come to the zoo even on these really hot days. We love our community and are so appreciative of them."
Sign up for our WLVR weekly newsletter to stay up to date with the latest news from the Lehigh Valley and across Pennsylvania.
---