It's fun in the sun – and remembering a beloved officer – as Allentown wraps its PAL summer program
It's fun in the sun – and remembering a beloved officer – as Allentown wraps its PAL summer program
By Stephanie Sigafoos
July 28, 2022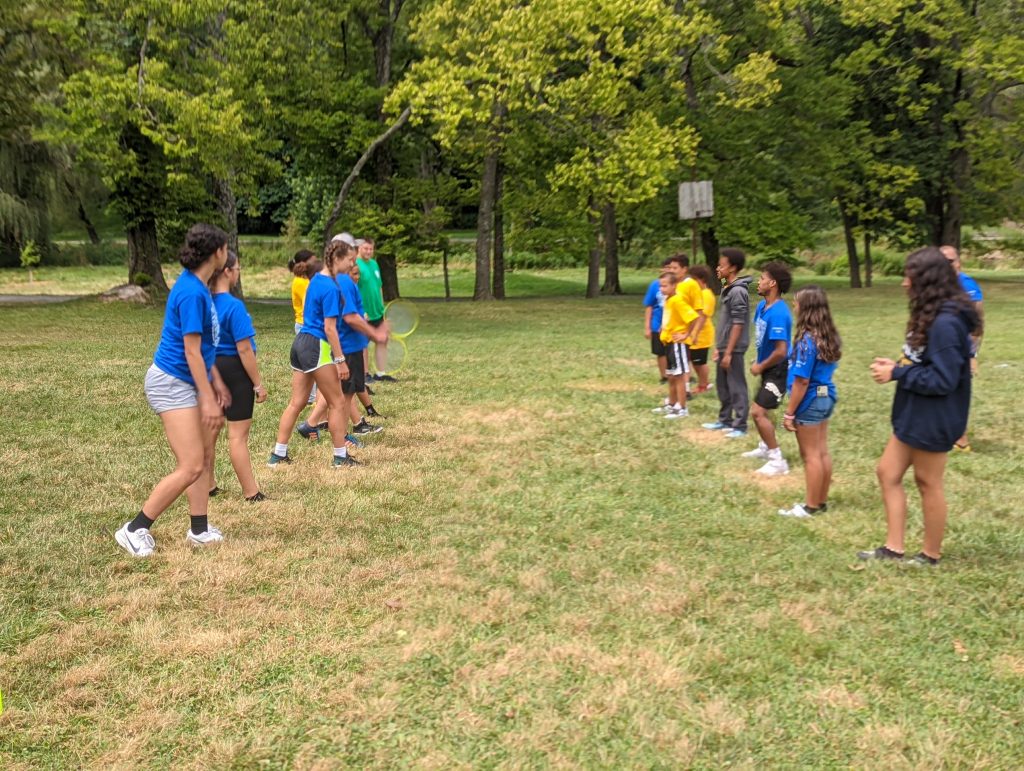 The field at the edge of the Allentown Police Academy bustled with energy this week as kids in bright blue and yellow shirts prepped for a game of frisbee football, summer camp style. But this summer camp is unlike any other in the region.
The spirited setting is home to the Police Athletic League, or PAL, a nonprofit organization chartered in 1956 dedicated to fostering relationships between police officers and city youth through mentorship and athletics.
"It's not just the games and stuff," said 15-year-old Kadence Cuadrado, who is in her second year with the program. "We go on trips, and everything we're doing is just really fun."
Since its inception, PAL's goal has been creating organic relationships between the police department and thousands of local youngsters. One of them was Allentown Police Chief Charles Roca, who grew up on the city's east side and attended the camp in the 1980s.
Roca said the program lets the kids see how police officers are connected to the community and "provides an experience that they can share with people and hopefully spread the message of unity over division."
This year, the annual camp has also taken on an added significance as the officers and kids work to honor the memory of Detective Jim Stanko, who was a driving force behind various community outreach programs — and was helping to run PAL — before he passed away in January at the age of 51.
Moving forward, the goal is to raise enough money to repair and upgrade the building that's being used for the program, which has the appearance of a dilapidated old barn and sits at 2010 Park Drive inside of Lehigh Parkway. The plan is to put Detective Stanko's name on the building as a permanent memorial to a man described as a difference-maker in so many people's lives.
"We did a thing the other day called the 170 Stanko Challenge, which was his badge number," Officer Matt Geake said. "So, I said to the kids, 'Alright, this is what we're going to do. We're going to sit down and we're going to talk for 17 minutes. And we're going to talk about stories that we have about Jim. And then for 170 minutes, we're going to go outside, we're going to play sports.' Because that's what Jim loved, he loved being active."
But being indoors is a different story.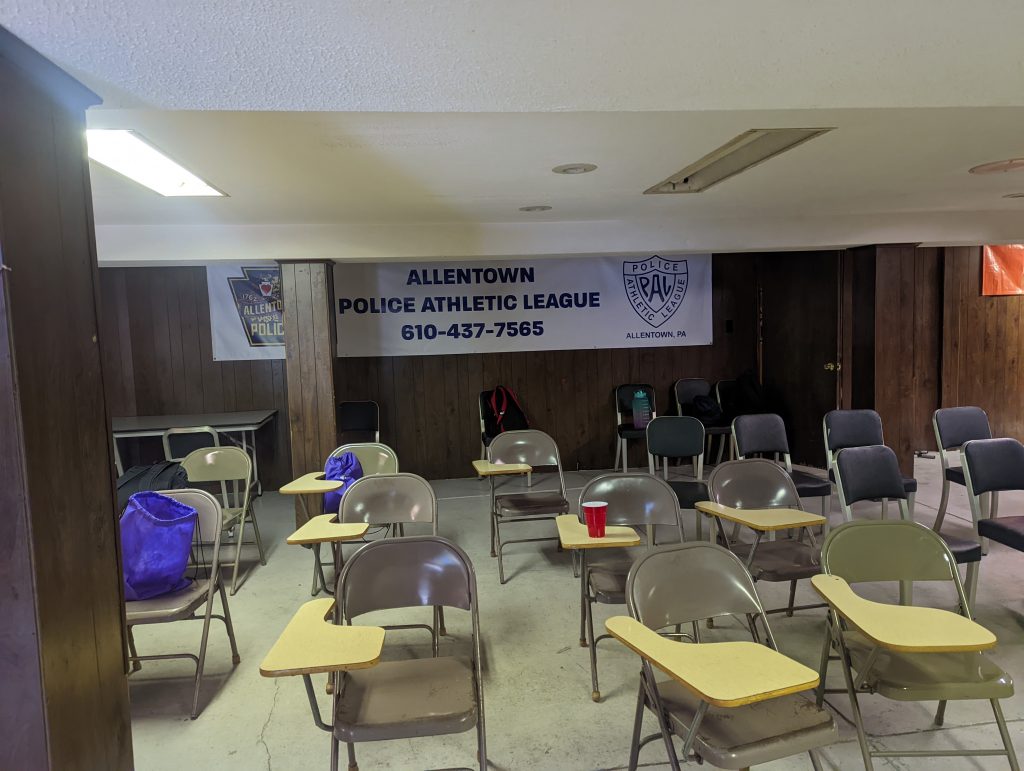 Geake says the basement of the building has been used by the program for decades. The room has a low ceiling, inadequate lighting, paneled walls and large pillars that serve as an obstruction to making better use of the space. The building also has no air conditioning and, in the winter, the cold air vents in from outside.
By next summer, Geake hopes everything will look and feel different. Pinnacle Exteriors has pledged to redo the roof as a donation, and members of the Butz family have also been out to discuss what the rehab will look like.
"I think we have [raised] almost $45,000 now," Geake said. "But if a lot of these bigger places come in and do the work or donate the work, then we can use that money for different items that we want to get for the kids.
"That's the goal. That by next summer, it's done. Because we want to hang that sign up [memorializing Det. Stanko). And we want to invite Jim's wife and his daughters, and his brother who lives in Virginia, up for a big grand opening. It will be good for them. It will be good for the kids, too."
Many of those kids will be back next year — and perhaps the year after that — guiding the next group coming into the program, just like Det. Stanko taught them.
"I really enjoy being somebody the other kids can maybe look up to, and I like teaching them new things about the program," said Jaylyn Ashmead, one of the youth mentors. "I just like talking to people and I learning new things every day here. I really love it."
Sign up for our WLVR weekly newsletter to stay up to date with the latest news from the Lehigh Valley and across Pennsylvania.
---