More on Paxlovid, the antiviral drug prescribed for President Biden's COVID-19 case
Written by Jim Deegan on July 21, 2022
More on Paxlovid, the antiviral drug prescribed for President Biden's COVID-19 case
By Brittany Sweeney
July 21, 2022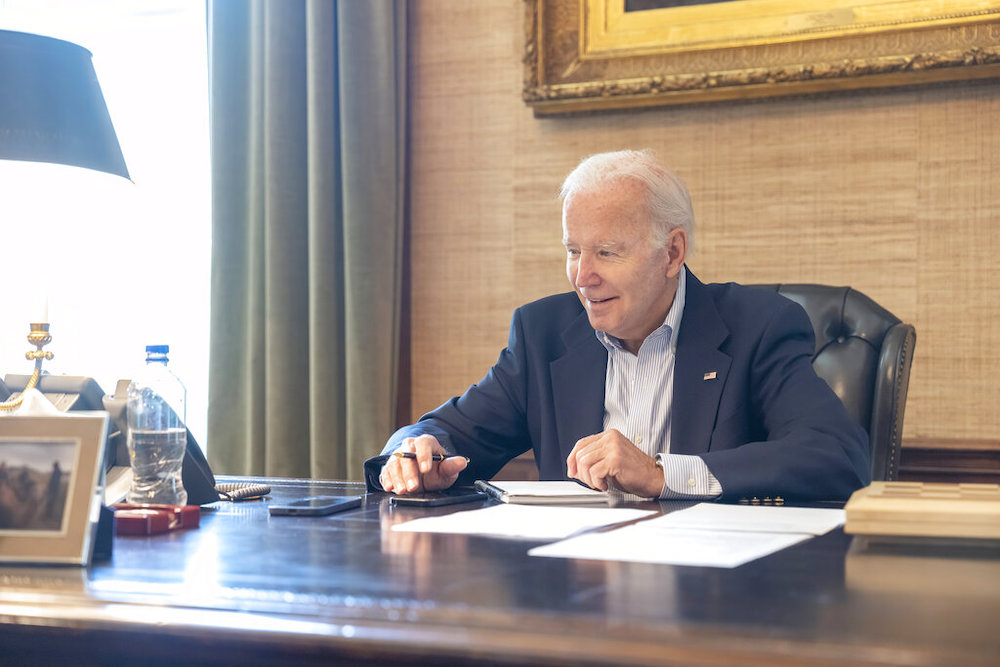 The office of President Joe Biden says he's taking Paxlovid, an antiviral drug designed to reduce the severity of COVID-19.
Biden, 79, tested positive for the coronavirus earlier Thursday.
Lehigh Valley infectious disease specialist Dr. Jeffrey Jahre says the president's age alone makes him an ideal candidate for Paxlovid.
The drug should be taken as soon as symptoms are present, according to Jahre.
"It is readily available right now, there are adequate supplies and it can be prescribed by your primary care provider," said Jahre, senior vice president of medical and academic affairs at St. Luke's University Health Network.
"And in the last couple of weeks, there has also been legislation that allows pharmacists to actually prescribe this as well."
Jahre said Paxlovid has been found to be at least 80% effective in preventing  hospitalization and death in people who have high-risk factors and contract COVID-19.
The regimen of Paxlovid requires three pills twice daily for five days.
Jahre says people should see a major decrease in symptoms by the third or fourth dose, but it doesn't completely take away every symptom.
"A year ago, we didn't have this and this is a very, very useful tool that will help people from having the worst kind of consequences of the disease and particularly now that we're seeing breakthrough infections," Jahre said.
According to Jahre, that doesn't mean that COVID-19 vaccines aren't working; he says the shots do help keep many people out of the hospital.
The White House said Biden is experiencing "very mild symptoms," including a stuffy nose, fatigue and cough.
Biden is fully vaccinated, after getting two doses of the Pfizer vaccine shortly before taking office, a first booster shot in September and an additional dose March 30.
White House COVID-19 coordinator Dr. Ashish Jha told reporters at a briefing that the president will isolate for five days and can return to his usual activities after a negative test.
Biden tweeted to the nation, "I'm doing great. Thanks for your concern."
The Associated Press contributed to this report.
Sign up for our WLVR weekly newsletter to stay up to date with the latest news from the Lehigh Valley and across Pennsylvania.
---